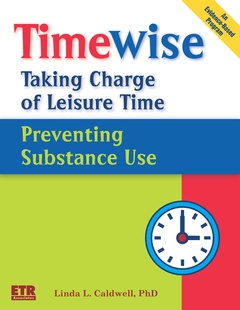 Taking Charge of Leisure Time
Preventing Substance Use
Reduces risks and boredom associated with unstructured free time.
Helps students identify and pursue satisfying and healthy leisure interests.
Builds skills in decision making, planning and self-management.
Empowers youth to clarify personal values, find new leisure interests, overcome obstacles and take personal responsibility for their free time.
Increases intrinsic motivation and initiative to help students make healthy choices and avoid substance use.