Welcome to ETR's Program Success Center!

Do you work in the field of teen pregnancy, HIV and other STD prevention? Are you looking for resources to help you improve young people's sexual health and well-being, including teen pregnancy and HIV prevention curricula, training and technical assistance?
You're in the right place! We have the programs and services to help you plan and implement a successful project. Below are three steps to get you started, beginning with our Program Success Framework.
Step One:
Prepare for Program Success
ETR's Program Success Framework walks you through the stages of effective, sustainable programs that enable young people to thrive.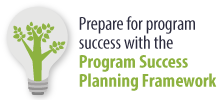 Step Two:
Plan for Program Fit & Support
We've developed two tools to help you select the best program for your setting and successfully plan for your training and TA needs.
Program Selection Tool
Program Success Planning Tool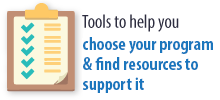 Step Three:
Develop Capacity
Use our Professional Learning and Evaluation services to help you be more effective in your programs.
Training & TA Request Form
Training & TA Services
Evaluation Services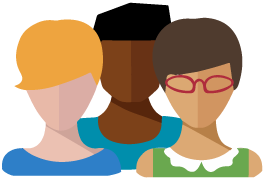 Adaptations for Virtual Learning
Have questions about adapting an evidence-based program for online or blended learning? Read ETR's fidelity statement HERE >>
Programs
ETR offers many teen pregnancy and HIV/STD prevention, including evidence-based programs (EBP). Use the following links to learn which program is right for you.
Training & Technical Assistance
ETR provides information sessions, skill-building training, technical assistance and consultation on a variety of topics. Plan for your Training & TA needs by using our:
Evaluation
ETR provides evaluation support for program implementation. We use well-established tools for measuring fidelity and outcomes.
Find out more >>
Dissemination
ETR works collaboratively with program developers to help them professionally package and prepare their interventions for national dissemination.
Find out more >>