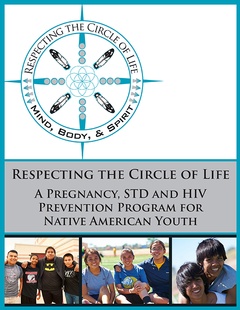 A Pregnancy, STD and HIV Prevention Program for Native American Youth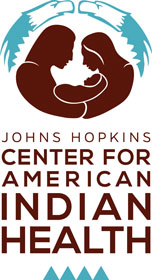 Respecting the Circle of Life: Mind, Body & Spirit is an STD/HIV education and pregnancy prevention program for Native American youth between ages 11 and 19 and their parents or other trusted adults. The program gives young people the knowledge and skills they need to protect themselves from unplanned pregnancy and STDs. Respecting the Circle of Life is adapted from Focus on Youth with ImPACT, a program originally developed in Baltimore to reduce the risk of HIV among urban African-American youth. The Johns Hopkins Center for American Indian Health worked with Native American community members to adapt the program for use with Native youth and families to include a focus on unintended pregnancy in addition to STD/HIV.
Peer-group sessions help youth:
Build trust among the group
Think about their values and the risks they take
Know where to get information about puberty, pregnancy and STDs/HIV
Learn skills for good communication and healthy decision making
Look at the consequences of their behaviors
Take care of their sexual health
Express affection without having sex
Look toward their future and set goals
Parents, guardians and other trusted adults are a very important part of this effort, and the program includes a session for individual youth along with a parent or other trusted adult. The youth-parent/trusted adult session covers these topics:
Basic components of good communication and how to talk to youth
Importance of parental monitoring
Steps for proper condom use
STI and HIV facts, including prevalence data among Native American youth
The program includes an online, self-paced Training of Educators that gives educators the knowledge and skills to implement the Respecting the Circle of Life curriculum effectively and with a high degree of fidelity. Educators can work through the e-learning modules at their own pace, with plenty of reinforcement and opportunities for review along the way.
For more information, please visit the Respecting the Circle of Life section of ETR's Program Success Center for Sexual and Reproductive Health for a sample lesson, table of contents, research, adaptation guidelines, details on training, and much more.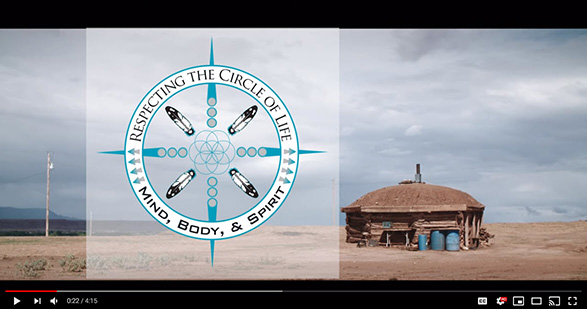 Respecting the Circle of Life--Teen Pregnancy Prevention Program video