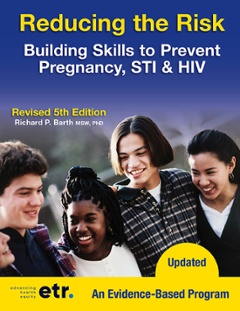 Building Skills to Prevent Pregnancy, STI & HIV
Updated for 2021!
Reducing the Risk (RTR) is a 16-session curriculum designed to help high school students delay the initiation of sex or increase the use of protection against pregnancy and STD/HIV if they choose to have sex. This research-proven approach addresses skills such as risk assessment, communication, decision making, planning, refusal strategies and delay tactics.
Virtual Training for Educators is included with the purchase of the program. See the Training Calendar for available dates.
For more information on Reducing the Risk including a sample lesson, table of contents, research, adaptation guidelines, and more information about training, please visit the Reducing the Risk section of our Program Success Center.