In Support of Racial Justice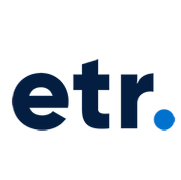 A Statement from ETR
Our hearts are heavy as we have watched these recent tragic events unfold. The violent, senseless, preventable deaths of George Floyd, Breonna Taylor, Ahmaud Arbery, and Tony McDade are an all too familiar reminder of the issues that systematically and disproportionately impact Black and under-served communities across the nation.
ETR staff and Board of Directors are here to do our part- and we are also looking to you. People of all backgrounds have a role to play in bringing about systemic, sustainable change. Together we have a responsibility to ensure that each day is safer and more just than the days before. We believe in diversity, equity, and inclusion. We believe in dismantling the systems of power that intensify inequities. We believe that Black Lives Matter.
There is a lot of hard work to be done. ETR will continue to speak out in support of communities of color, health equity, and racial justice. We are prepared to be an active, engaged partner in creating a culture that mirrors our mission, vision, and values.
-ETR Staff and Board of Directors