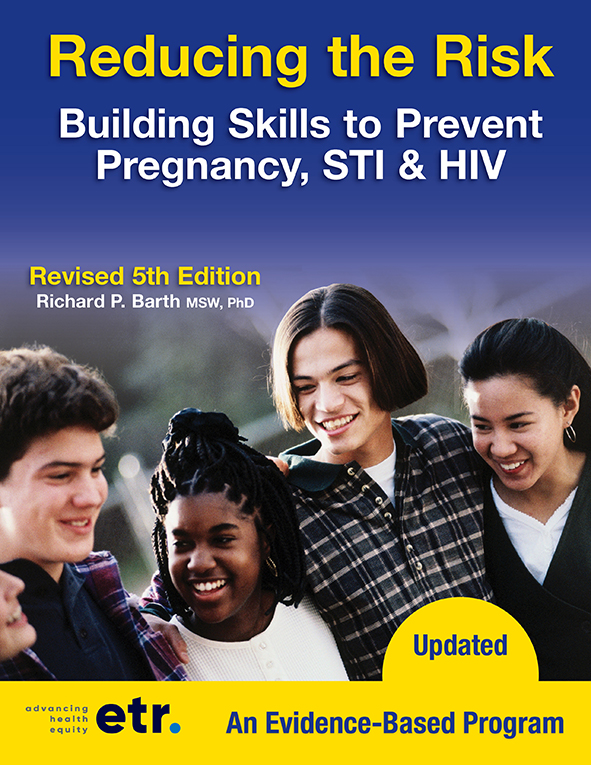 Reducing the Risk (RTR) is a 16-session curriculum designed to help high school students delay the initiation of sex or increase the use of protection against pregnancy and STI/HIV if they choose to have sex. This research-proven approach addresses skills such as risk assessment, communication, decision making, planning, refusal strategies and delay tactics. The program is available in both print and digital formats.
Category
Program Features
Format

Print or Digital

Setting

School based
May be adapted for out-of-school or rural settings

Program Length

16 hours/year | 1 year
16 sessions total
Age Group
Ages 14–18
Look Inside
National Recognition
Proven effective in 3 studies, RTR has been chosen as an effective evidence-based program by the Centers for Disease Control and Prevention (CDC), the Office of Adolescent Health and other national organizations recognized as authorities on teen pregnancy prevention, including Emerging Answers 2007 and What Works 2010: Curriculum-Based Programs That Help Prevent Teen Pregnancy, The National Campaign to Prevent Teen and Unplanned Pregnancy; Programs That Work, 2010, Promising Practices Network; and Science and Success, Second Edition: Sex Education and Other Programs that Work to Prevent Teen Pregnancy, HIV & Sexually Transmitted Infections, Advocates for Youth.