ETR's Training of Trainers (TOT) is a high-level professional learning process for qualified trainers who will be providing training and capacity-building assistance for evidence-based program (EBP) implementation.
Were you looking for ETR's Training of Educators (TOE)? Our TOE is for educators and/or facilitators who are looking to be trained to implement one of ETR's evidence-based programs with youth.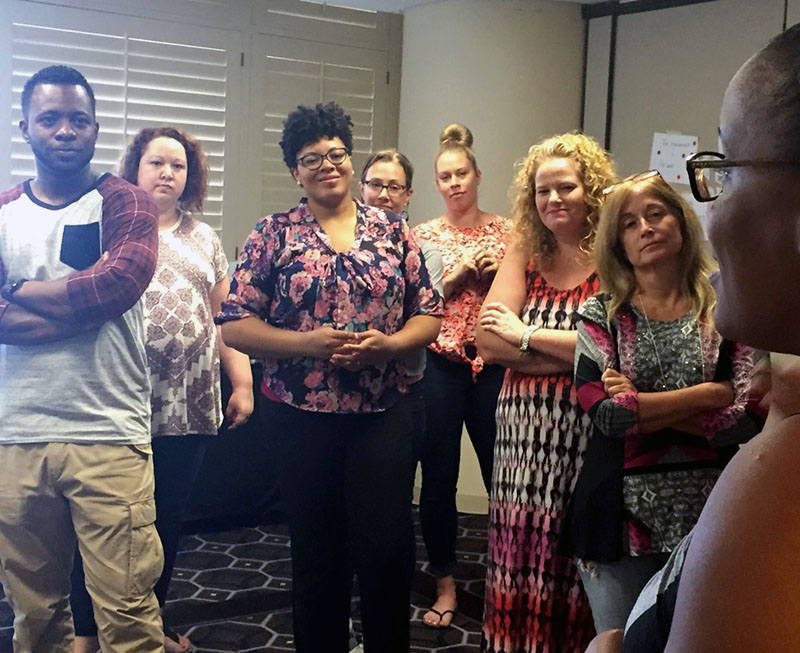 Our Training of Trainers (TOT) is training for adults who plan to deliver their own TOE to train educators on how to implement their ETR evidence-based programs with youth. At this time, due to COVID-19 ETR is not scheduling any in-person trainings. If you'd like to be notified when TOT's resume, please contact us at ebptraining@etr.org.
The TOT engages participants in a comprehensive, multi-day distributive learning process that builds the knowledge and skills required to effectively train educators to deliver evidence-based HIV, STD and/or pregnancy prevention programs for adolescents.
This rigorous 4-day workshop includes advanced training on the science of learning, intensive coaching on effective strategies for engaging adult learners, and targeted instruction and practice in training others to deliver a specific curriculum.
---
"I recently completed my first Training of Trainers with ETR. It was an incredibly well designed and thoughtful process, with emphasis on the ETR Distributive Learning Approach. The pre-assessment and pre-work had us prepared to "dig in" to the training materials and allowed the participants to make the most out of the time we had together to build our skills as trainers. I look forward to the continued support from ETR as we implement our first training of educators."

—Shannon Lindsay, Training Coordinator
SC Campaign to Prevent Teen Pregnancy
---
TOT Components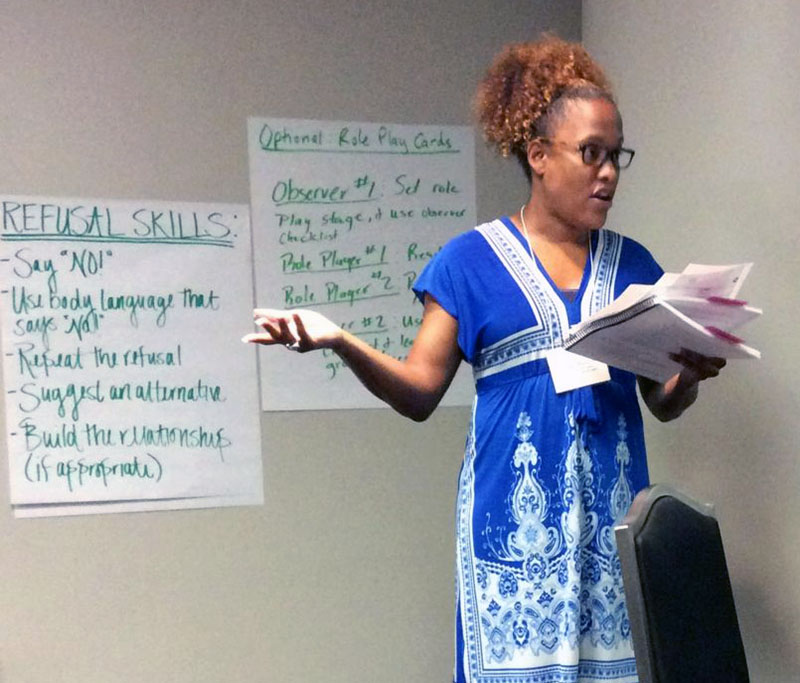 ETR's TOT instructional designs are research based and include pre-work, a pre-assessment, the in-person skill-development workshop and follow-up support. The TOT is conducted in two parts:
Part I—EBP Core: Two days of intensive training on the science of learning, masterful facilitation techniques and micro-skills, as well as skill practice on EBP strategies.
Part II—Curriculum Specific: Two days of intensive training on the key components of a specific EBP. This includes the research findings and theory base, developer intent, unique curriculum characteristics, targeted EBP skills practice, and specific trainer tips related to the targeted curriculum.
TOT Eligibility
To be effective in achieving intended outcomes, TOT participants must be highly qualified, seasoned trainers who have demonstrated the following:
An advanced skill level in training and facilitation skills and engagement of adult learners.
Completion of a TOE (Training of Educators), preferably conducted by ETR or another trusted training organization, on the targeted curriculum/program.
Strongly recommended: Delivery or co-delivery of the targeted program.
TOT Certificates
Those who complete the TOT will receive an ETR certificate of completion. This enables the trainee to:
Conduct Training of Educators (TOE) sessions within the trainee's designated service area, using ETR's research-based EBP training designs.
Attend just Part II of future TOTs for additional EBPs at a reduced cost. (Note: Eligibility requirements still apply.)