James (Jay) Lykens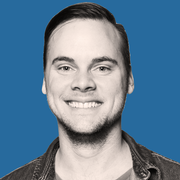 Research Manager
---
Biography
James (Jay) Lykens is a mixed-methods researcher specializing in psychology, LGBT health, and marketing. His research has focused LGBT health, youth health, and health equity. Jay also has worked on a number of telemedicine-based projects to enhance access to medical care, including PrEPTECH and they2ze. He has extensive experience managing research projects from start to finish, and has led a number of research initiatives at YTH.
Previously, Jay was a study director for a NIH-R01 study to enhance HIV care among gay couples, and also worked on the second phase of the PrEPTECH study to enhance PrEP access to gay and bisexual men. He also serves as a Senior Research Associate at LinkedIn.
Jay graduated from the University of California, Santa Cruz and San Francisco State University with an emphasis in psychology, health, and research methods. He is interested in understanding human behavior and how marketing practices and community-driven research methodologies can enhance knowledge and awareness of health care programs for underrepresented communities.
---
Current & Recent Projects
PrEPTECH 2
ZonaSegura
TransTech
---
Publications
Lykens, J.E., Pilloton, M., Silva, C., Schlamm, E., Wilburn, K., Pence, E. (2019). Google for sexual relationships: A mixed methods study on digital flirting and online dating among adolescent youth and young adults. JMIR Public Health and Surveillance, in press.
Lykens, J. E., LeBlanc, A., & Bockting, W. (2018). Healthcare experiences among young adults who identify as genderqueer or non-binary. LGBT Health, 5(3):191-196.
Gamarel, K.E., Neilands, B.N., Chakravarty, D., Hoff, C., Lykens, J.E., & Darbes, L.A. (2018). Composite Risk for HIV: An Approach towards integrating biomedical and behavioral strategies in couples-based HIV prevention research. AIDS and Behavior, 23(1):283-288.
Lykens, J. E., Idelson, L., Silva, C., & Sheoran, B. Oregon Reminders: Wrap around service reminders for HIV and medical care. JMIR Mhealth Uhealth, in press.
Sheoran, B., Silva, C., Lykens, J. E., Gamedze, L., Williams, S., Ford, J. V., Habel, M. (2016). YTH StreetConnect: Development and usability of a mobile app for homeless and unstably housed youth. JMIR Mhealth Uhealth, 4(3):e82.