Rebecca Braun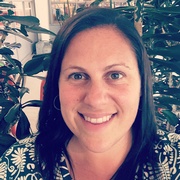 Lead, YTH Initiative
---
Biography
Rebecca Braun has 18 years of domestic and global public health experience, working with partners in academic, nonprofit, philanthropic, public, and private sectors across Africa, Asia, Latin America and the United States. At ETR, Rebecca leads the Youth Tech Health (YTH) Initiative, designing innovative solutions for youth health and wellness using new media and technology. She brings extensive experience in strategy and business development, leadership and management, social science research, capacity building and technical assistance, and training and facilitation, with significant content expertise in digital health, human-centered design, sexual and reproductive health and rights, and maternal, child and adolescent health. She holds a DrPH and MPH from the University of California, Berkeley.
Prior to ETR, Rebecca was a Manager at Global Impact Advisors, a social impact consulting firm where she led a portfolio of strategy, evaluation and implementation projects for foundations and nonprofit organizations. She also served as the Senior Advisor for Digital Health at Ipas, leading efforts to design creative, technology-based solutions to improve access to comprehensive abortion care across Asia, Africa and Latin America. She has provided independent research consulting services to several global health organizations, including FHI360, MSI and PSI. Rebecca has published articles in Contraception, Global Health Science & Practice, the Journal of Adolescent Health, and the American Journal of Public Health, and has spoken widely about using digital health solutions to improve global access to reproductive health.
---
Selected Publications:
Braun R, Greever A. (2020). Scaling up Access to Implants: A Summative Evaluation of the Implants Access Program (IAP). Global Health Science and Practice, 8(2), 205–219.
Braun R, Yegon E, Burke B, Packer S, Sitati S, Mulase L, Barasa P. (2017). An evaluation of a community-based mobile referral system to improve reproductive healthcare in Kenya. Contraception, 96(4), 278.
Braun R, Lasway C, Agarwal S, L'Engle K, Layer E, Silas L, Mwakibete A, Kudrati M. (2016). An Evaluation of a Family Planning Mobile Job Aid for Community Health Workers in Tanzania. Contraception, 94(1), 27-33.
Agarwal S, Lasway C, L'Engle K, Homan R, Layer E, Ollis S, Braun R, Silas L, Mwakibete A, Mustafa K. (2016). Family Planning Counseling in Your Pocket: A Mobile Job Aid for Community Health Workers in Tanzania. Global Health Science and Practice, 94(1), 27-33.
Sheoran B, Braun R, Gaarde JP, Levine DK. (2014). The Hookup: Collaborative Evaluation of a Youth Sexual Health Program Using Text Messaging Technology. JMIR mHealth and eHealth, 2(4), e51.
Braun R, Catalani C, Wimbush J, Israelski D. (2013). Community Health Workers and Mobile Technology: A Systematic Review of the Literature. PLoS ONE, 8(6), e65772.
Perry RCW, Kayekjian KC, Braun R, Cantu M, Sheoran B, Chung PJ. (2012). Adolescents' Perspectives on the Use of a Text Messaging Service for Preventive Sexual Health Promotion. Journal of Adolescent Health, 51(3), 220-5.