Coleen Cantwell, MPH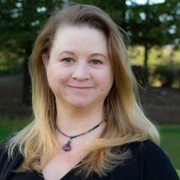 Vice President, Business Development
831-438-4060, x186
---
Biography
Coleen Cantwell, MPH, is the Director of Business Development and Planning and has been with ETR since 2004. She has over 20 years of experience in behavioral health research, grant/contract and program development, and management.
Ms. Cantwell specializes in federal and state grant and contract fund development. She has helped to secure over $150 million dollars in grant and contract funds for nonprofit and academic organizations. Directly prior to her move to ETR, she served for 10 years as the Development Director for the UCLA Center for Community Health, which focuses on intervention research in HIV, prevention, mental health and chronic illness.
Her professional interests include organizational development and capacity building for public and nonprofit agencies and successfully translating effective programs to practice. Ms. Cantwell received her BA in psychology from the University of California, San Diego, and her MPH in health services management from the University of California, Los Angeles.