San Francisco Unified School District Student, Family & Community Support Evaluation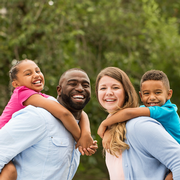 Funder
SFUSD, Various
Partners
SFUSD
Funding Duration
1991 - Ongoing
Project Lead
Description
The San Francisco Unified School District's (SFUSD) Student, Family, and Community Support Department (SFCSD) supports San Francisco youth and families through building school capacity to address students' health and wellness needs and working to achieve District-wide academic goals. Additionally, through its programs, services and curricula, SFCSD seeks to increase student achievement and pro-social student behaviors so all students can become high achieving and joyful learners.
The overarching mission of the Student, Family, and Community Support Department is to support the Superintendent's Strategic Plan and achieve the District Goals of Access and Equity, Student Achievement, and Accountability.
ETR has partnered with SFUSD-SFCSD since 1991 on a wide variety of research and evaluation projects across a diverse set of health and wellness programs. Descriptions of selected projects are provided below.
Additional information about SFCSD can be found at www.healthiersf.org.