John Shields, PhD, MSW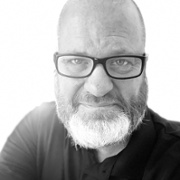 Pronouns: He / Him / His
Director of Data Strategies & Insights
(510) 858-0990
---
Biography
John Shields, PhD, MSW is Director of Data Strategies & Insights (DDSI) at ETR, a non-profit organization based in the United States. The DDSI focuses on integrating and leveraging all the data sources that can help ETR achieve its mission to improve health outcomes and advance health equity for youth, families, and communities.
Prior to his appointment to the DDSI role, Dr. Shields led ETR's School-Based Health & Wellness body of work, sustaining long-lasting partnerships with K12 education stakeholders to develop and evaluate a wide range of school-based health and wellness programs and services funded by federal, state, and local partners. John also co-founded ETR's K12T9 Initiative in 2014, helping K-12 school districts and school-community stakeholders enhance their efforts to eliminate, prevent, and address sexual and gender-based harassment and sexual assault.
In his current role, Dr. Shields is responsible for developing and executing ETR's internal data strategy - maximizing the use and utility of enterprise data in support of strategic and operational priorities around organizational development, business decision-making, and revenue generation. In collaboration with the Leadership Team, Directors, and others, John leads the development of ETR's overall data framework and key performance indicators across departments and content areas; manages the development of agency-wide data access and utilization policies; and supports the development and diffusion of standardized data practices across the organization.