John Shields, PhD, MSW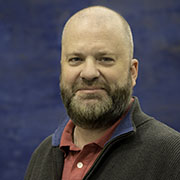 Senior Research Scientist I
(510) 858-0990
---
Biography
Dr. John P. Shields, PhD, MSW leads ETR's School-Based Health & Wellness (SBHW) portfolio and directs ETR's K12T9 Initiative. A senior ETR staff member since 2002, Dr. Shields creates and sustains meaningful relationships with K-12 District clients to support the design, implementation, and evaluation of health and wellness systems, services, and supports. John also supports ETR's organizational development and cultural transformation by serving on the past Staff Engagement Accountability Group since 2016 and providing technical assistance to the current Culture Team.
Funded by federal, state, and local partners, the SBHW team's research and evaluation projects with Bay Area K-12 school districts focus on a wide range of health and wellness topic areas, including school-based wellness centers; the safety and wellness of LBGTQIA+ students; HIV prevention; school nursing and school social work services; trauma-informed practices; substance use prevention; violence prevention; population-level risk behavior surveillance; nutrition and physical activity education; and many others.
Dr. Shields also co-founded ETR's K12T9 Initiative in 2014, helping K-12 school districts and school-community stakeholders enhance their efforts to eliminate, prevent, and address sexual and gender-based harassment and sexual assault. The K12T9 Initiative team helps clients build capacity and effectiveness across a comprehensive nine-component model that builds infrastructure, identifies and disseminates best practices, and ensures compliance with Title IX. Dr. Shields has developed health awareness materials, curriculum lessons, a Title IX case management software system, a comprehensive strengths and needs assessment protocol, and other resources, products, and services in the K-12 Title IX space.
Working at the intersection of education, science, and technology, ETR's Dr. John Shields and the SBHW team partner effectively with K-12 clients in support of their efforts to improve the health and wellness of all students and staff.