How HealthSmart Supports SEL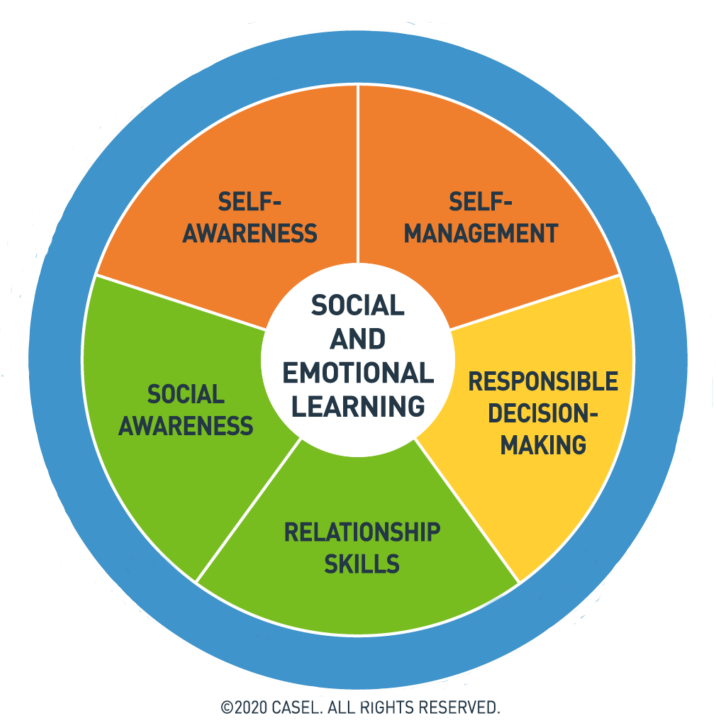 Health education is a natural fit for Social and Emotional Learning (SEL). HealthSmart addresses the core SEL competencies for curriculum and instruction outlined by the Collaborative for Academic, Social and Emotional Learning (CASEL).
Self-awareness is built as students explore their current health beliefs, values and attitudes, and assess their current health behaviors to identify strengths and challenges. Lessons support a growth mindset by providing numerous opportunities for students to improve their skills through practice, feedback and support.
Self-management is supported by lessons that help students manage stress, control impulses, and set and achieve health goals.
Social awareness is enhanced by activities that promote respect and empathy for others, and encourage students to share their perspectives on a variety of health issues and listen to the perspectives of others.
Relationship skills are strengthened by skill-building activities that focus on clear and effective communication, refusal and negotiation skills, conflict resolution, and getting help for health issues and problems.
Responsible decision making is reinforced as students learn and practice specific steps and strategies for making safe and healthy decisions across a variety of health content areas.
The Emotional & Mental Health units at Middle and High School cover all of these SEL competencies:
SEL skills are also reinforced across the other content areas. See the full list of 276 K–12 lessons aligned with SEL for each grade level.
Lesson examples from Grades K–5:
Read more about how the National Health Education Standards support SEL.