YTH Live Global 2023

Now in our 15th year, YTH Live Global is ETR's premier conference that centers on the convergence of youth, technology, and health.
At the event, we invite young people and adults to the same, equal space to share innovative ideas, new technologies, and transformational research.
Join us October 11, 2023 for a day full of youth-centered innovation, and connection.

Early Bird Registration opens July 13

Early Bird Registration closes August 14

Registration closes October 9
"I love that we get to hear youth who are putting in the work to share their experiences and give us adults feedback and suggestions on how we could do better when working with them."
-2022 YTH LIVE Global Attendee
YTH Live Global intentionally centers the voices of young people, and every session will incorporate youth! The purpose of this year's conference is to bring the most cutting-edge innovation from young people directly to audiences that can learn from and support their work.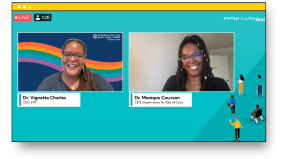 "The virtual platform at YTH Live Global 2022 completely displayed all the characteristics of a physical platform. It's guest-friendly and interactive."
-2022 YTH LIVE Global Attendee
---
Prices
| | |
| --- | --- |
| Early Bird General Ticket | $99 |
| General Ticket | $119 |
| Youth Ticket | $49 |
| LMIC Ticket | $39 |
| LMIC Early Bird Ticket | $29 |
---
Sponsorship
Sponsorship is one of the best ways to highlight your organization's commitment to the health and well-being of young people around the world. Your support means more people can come together to innovate, collaborate, and connect. Sponsorship allows you the unique opportunity to be one of the voices centered in the conversation around the convergence of youth, health, and technology. Join us in the fight for health equity by becoming a sponsor today.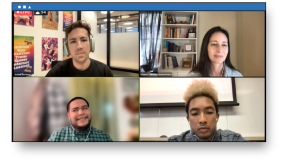 "Sponsorship allowed us to connect directly with young people around centering the needs of adolescents... We had a lot of young people talk to us in the virtual exhibiting booth from countries that we don't usually get to engage with."
-2022 YTH LIVE Global Sponsor
If you are ready to sign up for sponsorship today or have any questions, please reach out to ETR's Event Logistics Coordinator, Betty Fuentes.
---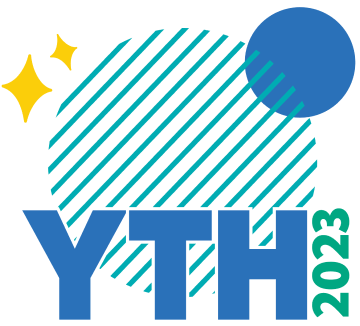 Audience
At this one-day event, you have the opportunity to meet with key stakeholders to support youth-adult partnerships, funding partners looking to advance innovative youth projects, and most importantly, young change-makers that are passionate about their work.
YTH Live Global brings together an engaged multi-disciplinary audience. In 2022, the event welcomed over 600 attendees from nearly 50 states and 45 countries. Attendees have robust opportunities for engagement! At YTH Live Global 2022, there were over 2800 active threads of discussion in the virtual platform.

Public Health Professionals

Tech Leaders

Youth Experts

Advocates, Designers, Educators & Researchers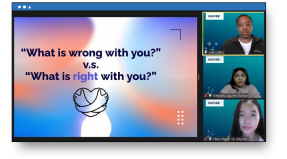 "There are so many resources out there in the world I personally did not know were available, I would recommend others to attend for the same discovery."
-2022 YTH LIVE Global Sponsor
---
Content
At YTH Live Global, we invite youth and adults to share their power and space to nurture the exchange and discussion of innovative ideas, new technologies, and transformational research. Each year the content shifts to match the priorities of young people and professionals working at the intersections of youth, technology, and health.
Popular Content Areas Include:
Health Equity
Sexual and Reproductive Health and Rights
Mental Health and Wellbeing
Youth Engagement and Leadership
Technology and Social Media
Trauma-Informed and Healing Centered Approaches
Youth-Centered Health Design
The agenda will be released soon! Check back on this page for more information.
---
Accessibility
We are committed to creating learning environments that center the diverse needs of communities attending this event. We believe in the power and possibility of cultivating accessible spaces, especially in the fight for healthy equity.
We center accessibility at the event by utilizing a virtual event platform that offers tools to support unique learning styles and abilities, providing scholarships for attendees who can't cover the cost of attendance, offering reduced pricing for attendees from Low-and Middle-Income countries as well as students, and providing closed captioning and transcripts throughout the event. To apply for a scholarship to support your attendance, please contact ETR's Event Logistics Coordinator, Betty Fuentes.
Most importantly, we open accessibility requests to our audience and work hard to make sure those needs are met. We know that for true innovation to happen across youth, technology, and health, we need accessible space for all learners to engage. Accessibility requests can be made at the time of registration.
Questions?
Check out our FAQ or contact
ETR's Events Logistics Coordinator,
Betty Fuentes with any questions.