Sometimes, Size Matters: ETR's New Big Banner Stands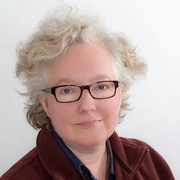 By Laura Perkins, MLS | December 14, 2017
Project Editor, ETR
We live in an age of distractions—distracted eating, distracted driving, distracted walking.

So, health educators. How do you get your message across to your distracted clients? ETR is excited to introduce a new line of products designed to grab attention and spark curiosity.
We've created 5 full-color banner stands that are 80" tall—perfect for health fairs, orientations, lobbies, clinics and classrooms. Each banner delivers vital nuggets of information about an important health topic. The takeaway messages are powerful:
Protect yourself from STD.
Find the right birth control method for YOU.
Affirmative consent works.
Stop smoking and your body will heal.
Every healthy choice you make leads to feeling better.
Eye-Catching and Bold
The banners are printed on durable vinyl and roll up into an aluminum display system that protects them during transportation and storage. There's a shock-cord support pole and simple double-footed base for quick assembly.
One of ETR's health educators said, "These are perfect for health fairs. They're easy to carry, easy to put up, and they bring immediate attention to your table. Very cool!"
Each of these banners complements ETR's other trusted materials, such as our pamphlets, that deliver more in-depth information. So now you can shout it out! Make your message heard over the din of distractions.
Laura Perkins, MLS, is a Project Editor at ETR who helped in the development of these cool new banners. She can be reached at laura.perkins@etr.org.