Women Are Teaching Themselves Coding--And What Does the Research Say About That?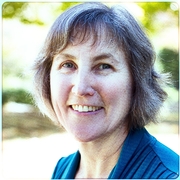 By Louise Ann Lyon, PhD | March 22, 2016
Senior Research Associate, ETR
My research here at ETR looks at how women are learning computer science skills. I've written previously about some of the challenges facing women studying computer science in colleges or pursuing learning through coding boot camps. I find it exciting and intriguing that women in the workforce are now teaching themselves to write computer code. They're creating their own female-only groups to help themselves learn.
I am a newbie to the MeetUp world. When I tapped into the notifications about MeetUps, I was surprised to see that there are local MeetUps where women are getting together and writing code for projects they're working on. When they get stuck, they use each other as resources. I attended a few of these MeetUps and found out that similar groups are active all around the greater San Francisco Bay Area and in pockets across the nation.
I am also a newbie to the Salesforce phenomenon. Salesforce is a tech company that creates a range of business applications supporting sales, service, marketing, analytics and more. Until a little over a year ago, I had never heard of Salesforce.
Its use has become widespread and many women work with Salesforce in their jobs. I was fascinated to learn that not only are some of those women teaching themselves to code in the Apex language on the Salesforce platform, they're also reaching out to other women to help them in their quest to learn.
How does this process happen? Which women are drawn to these sorts of informal, women-only learning environments? How well do they learn to code in these groups? We need more research to understand how to help these women teach themselves!
What Does the Research Say?
The research tells us very little about this phenomenon. Most of the related work to date has looked at learning in K-12 schools and colleges, or at how adults learn generally. Those studies have limited applicability for the MeetUp population. Learning on-the-job requires "just in time" information, and it needs to help women tackle the specific tasks they are trying to accomplish in the moment.
In addition, I believe there must be gender issues embedded in the learning for these women, since they find it necessary to create female-only spaces where they feel comfortable learning from each other.
This is a set of dream challenges for a researcher like me. I'd love to study where these women are getting stuck in their learning, how we can create resources to help them when they get stuck, and how the resources can help them gain more confidence as women coders in a male-dominated domain.
What are your own questions about women teaching one another to code? Do you know of any current research looking at these issues? I'm working actively to find support to pursue these questions and welcome suggestions, insights and potential partnerships.
Louise Ann Lyon, PhD, is a Senior Research Associate at ETR. She brings industry experience in the software engineering workplace together with a research background, focusing on diversifying technology at postsecondary institutions and in the workplace. She can be reached at louann.lyon@etr.org.