Wonder Woman Says: Fight for Justice on National Women & Girls HIV/AIDS Awareness Day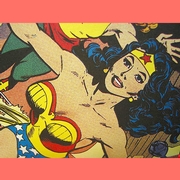 By Vignetta Charles, PhD | March 10, 2016
Chief Science Officer, ETR
My Facebook feed was filled with wonderful images on International Women's Day (March 8). I'm a huge fan of Wonder Woman, so I was especially thrilled with the many images of this iconic figure who fights for justice for all. And today, only two days later, we celebrate National Women and Girls HIV/AIDS Awareness Day.

I believe Wonder Woman would be proud of the strides we've made to reduce the number of new HIV infections in women, especially for African-American women. This should be celebrated. And I do celebrate that. I'm especially proud of some of the amazing HIV prevention efforts that ETR has developed and/or implemented over the past three decades to contribute to this success.

But I also see that Wonder Woman still has a lot of fighting to do.
Troubling Data
One area that all Wonder Women and Men need to keep fighting to address is the impact of violence and trauma on women's lives. We need to examine both the direct role it sometimes plays in HIV acquisition and its influence as a social determinant of health for women living with HIV (WLHIV). We need to recognize the impact violence and trauma have on the ability to get into care, remain in care and stay healthy.
The data we have is astonishing and disturbing. As I lectured this past Wednesday to a group of faculty and students at the Johns Hopkins Bloomberg School of Public Health, I reeled at the overwhelming disparities we discussed. Women in relationships with violence have four times the risk for contracting STIs, including HIV, than women in relationships without violence. Women with HIV are more likely to experience abuse in their lifetime than women in the general population, and it is likely to be more frequent and of greater severity. In a national survey of WLHIV, our Wonder Women colleagues at Positive Women's Network-USA found that:
69% of respondents had been sexually assaulted
34% had been sexually assaulted for the first time before the age of 13
72% identified as survivors of intimate partner violence/domestic violence
These numbers are also reflected in a meta-analysis of studies of WLHIV. WLHIV have rates of intimate partner violence approximately twice the national rate. WLHIV have a history of lifetime sexual abuse of over 60%, five times the national rate, and recent PTSD of 30%, six times the national rate.
Amazing Efforts: Let's Strive to Do More!
This troubling intersection is not going unnoticed. There is a federal interagency working group on the intersection of HIV/AIDS, violence against women and girls, and gender-related health disparities. There are incredible community responses. I've been privileged to play a part in some of these (see this report from AIDS United and this one from The Well Project, for example).
These efforts are propelled by interdisciplinary groups of researchers, advocates, clinicians and government allies. AIDS service organizations like Christie's Place in San Diego are also advancing trauma-informed models of care for WLHIV. Amazing partnerships like that of the University of California, San Francisco's Women's HIV Program and the Positive Women's Network-USA are striving to create responses that are driven and led by WLHIV.
These Wonder Women and Men are doing incredible work. Their passion and drive inspires me to do better and stand up and fight for justice. On this National Women and Girls HIV/AIDS Awareness Day, I salute them. I marvel at our successes in spite of adversity. And I strive to do more. Do better. And fight these injustices. Because it's the right thing to do.
And that's what Wonder Woman would do.
(Wonder Woman picture courtesy of B. Baltimore Brown, and the wonderful print below is available through the Etsy page of Catherine and Sarah Satrun. We love it!)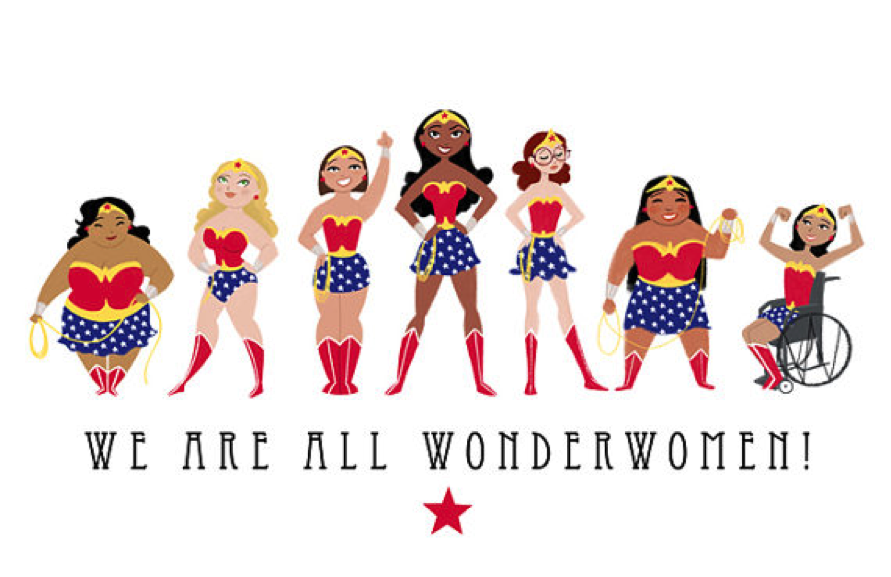 Vignetta Charles, PhD, is Chief Science Officer at ETR and ETR's very own Wonder Woman (that just might be her in the middle of the picture). She is also a member of the Presidential Advisory Council on HIV/AIDS. You can reach her at vignetta.charles@etr.org or find her on LinkedIn.