What Leadership Feels Like: 3 Lessons from Life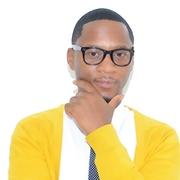 By Michael T. Everett, MHS | December 9 2015
Project Director, ETR
Two questions plague any responsible person in a position of authority: (1) Am I a good leader? and, (2) How am I to know?

I've had a few years to consider these questions myself, and they have taught me a good deal about leadership. I'd like to share three of the lessons leadership has brought to my own work and life.
You've Got to Choose How You Show Up
How does leadership happen? It isn't always skill or talent that places someone at the head of the table. Sometimes just being committed and available to opportunity advances a person.
If this happens to you, you may well advance into a position that requires skills you've yet to obtain. For me, this included finding out that leaders need to have a consciousness about their leadership, and an intention for its potential. This means that your leadership is deeply connected to the legacy and mindset you bring to the role. How you choose to show up as leader is as significant as becoming a leader in the first place.
When I put all of this complexity together—new leadership, needing new skills, bringing a personal legacy and choosing how to show up and move it all forward—I arrived at one of my first big lessons.
Learn about Community Impact Solutions Program's Intentional Leadership in Healthy Organizations webinar series and sign up for Michael's upcoming webinar on Situational Leadership here. You will also find links to recordings of completed webinars in the series.
Management Is Not the Same Thing as Leadership
Lesson 1: All of those things I swore would be different if I were in charge were informed by my own ignorance before I had the opportunity to experience the leadership perspective.
I remember my own first experience in a major leadership role. I knew very little about managing a team. I'd worked with an organization for just three months as a program coordinator before I was suddenly advanced to assistant director—a position that hadn't even existed before.
The main catalyst for my transition was that management liked ideas I'd shared about how the team could be improved. While I was excited to take on more of an organizational development function, I was unprepared for my role as a manager of 17 people. Most of these individuals were highly educated, excellent at their jobs and interested in growing and prospering in the work. Facilitating this type of staff development was an enormous part of my role.
Initially, I was naive enough to believe that simply by having the power to create and enforce policies, I was in control. Here came lesson number two.
Leadership Is Situational
Lesson 2: Being in charge is not the same as being in control.
By the time I finally advanced to directorship of a program, I had considerable skills and was ready to flex my leadership muscles. I was working for a national organization. I headed up a small team under one department while managing a sizable training institute in New York City.
Managing a team while traveling around the country, and at the same time managing a highly active training institute, required a new acceptance. I would not be able to do it all myself!
I needed to depend on my team in a meaningful and, for me, interesting way. Throughout my career, I've been supervised by a number of people who operated by micro managing. While some of them were successful in directing my tasks, they were never fully able to build my capacity. Neither could they stay focused on the broader vision of the program. They were too engaged in the small details.
If you consider yourself a visionary leader—responsible for the vision of a program, its relationship to the organization and its impact on clients—then you must invest in your team.
You have a responsibility to inspire them through your leadership to perform well. You have an obligation to support them with your management so they can quickly learn the skills they need to get the job done.
You must also hold a high level of trust in yourself and your team. You must trust that they have the skills and talents necessary to serve your program. Never underestimate the power of believing in someone. This is a far better use of our time and energies than tearing someone down. And that's the dynamic behind lesson number three.
Reading vs. Feeling
Lesson 3: The true tasks of an effective leader are: (1) to master management, which accounts for structure, process and outcome; and (2) to master leadership, which accounts for an adaptive style, ability to motivate different types of people, and awareness about how your leadership makes others feel and respond.
I'm an emotional and kinesthetic learner. I grasp information only after I've had a chance to understand it in some hands-on way, and process it through my feelings. I've come to know that leadership is not about what I read, but about what I can do and feel. Management is the skillset I lean on to provide a framework for process, but the spirit of that process is leadership.
For me, leadership can only really be felt and enhanced as I learn to trust the positive voice in my head. This voice encourages me to trust what I need to believe. It helps me know when to follow my instincts. Most importantly, it guides me to use leadership to facilitate compassion for the processes at work with a diverse, skilled, opinionated, talented and sometimes imperfect team of colleagues.
When our management systems act as forces blocking our ability to reach our communities and make a difference, leadership can step in and save the day.
Improve Your Leadership!
If you'd like to learn more about ways to improve your leadership and management style, join us on Thursday, December 17, for our second webinar in the free "Intentional Leadership in Healthy Organizations" webinar series.
In Webinar 2, we will look at critical issues influencing development and support for Black gay men service providers. We'll talk about how burnout can be addressed through Situational Leadership. You can expect to learn about Situational Leadership as a means to effectively cross-train Black men who have sex with men (BMSM) staff and equip them with relevant skills and knowledge to advance beyond their current roles.
Everyone is welcome at the webinar. I especially hope you'll attend if you are a leader within an organization that employs and provides services to BMSM, a BMSM service provider looking to enhance the quality of your professional experience, or a leader (or potential leader) looking to add task-specific leadership development skills to your toolkit.
The objectives of the webinar include:
Define Burnout
Define Situational Leadership
Introduce Intentional Leadership
Support Competency of BMSM Lived Experience
Support Human Resource Development
Understand and Prepare to Implement Engagement Strategies
Michael T. Everett, MHS, is a Project Coordinator and HIV/Sexual Health Trainer working with ETR's Community Impact Solutions Program. He is also CEO at Intimacy & Colour, LLC. He can be reached at michael.everett@etr.org or found on LinkedIn.