USCA 2015: The Numbers Don't Lie. End the Disparities!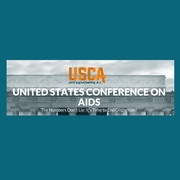 By Jacqueline Peters | September 17, 2015
Administrative Specialist & Trainer, ETR
The last time I was in DC was in the mid-nineties. Four presidents and two generations later, I found myself heading to the nation's capital for the United States Conference on AIDS (USCA). I would be representing ETR's Community Impact Solutions Program (CISP) in our booth and around the conference.

I didn't know what to expect!
I am new to the world of AIDS service and prevention, and this was my first foray into a national conference focused entirely on HIV/AIDS. After a 2-hour layover in Chicago and 8 hours of travel, I found myself staring out my hotel room window toward the DC Convention Center. I was excited. I was nervous. I was curious.
I was ready for USCA 2015.
Setting Up for Business
I was part of a four-person team attending the conference and staffing our booth in the Exhibit Hall. The group text message the night before said we should meet in the hotel lobby at 7:30 a.m. "Geez," I thought, "that's 4:30 a.m. Pacific time."
Jet lag aside, we all met as scheduled early that morning. We collected our booth materials and headed a block over to the hotel where the conference was taking place. I had to collect my registration materials—badge, conference program and a first-of-a-kind, must-have conference tote. As I got off the escalator, I stumbled into the main registration line, which snaked all the way down the hallway. Luckily, there was a separate location for exhibitors—one with no line.
Badge around my neck, smile on my face, CISP was in business. Setting up our booth was a breeze. In less than 30 minutes we were ready for conference goers.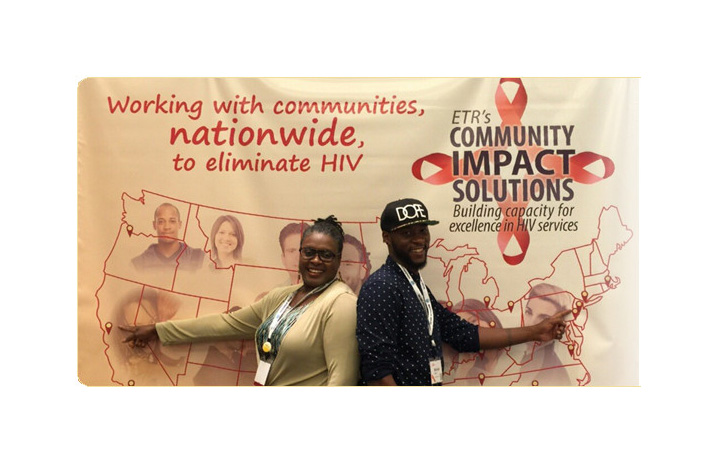 As people passed by our booth, I took the opportunity to invite them in for a chat. At least 90% of people who stopped by recognized the ETR pamphlets. I encouraged them to visit the eStore to view the new and updated titles.
We discussed CISP's capacity-building assistance capabilities, our program assistance tools and our online courses on Measurement & Evaluation and HIV Fundamentals (coming soon!).
We also listened to people's stories—about their organizations, the work they do in their communities, the real people they know and care about who are being affected by the HIV epidemic. People were as excited to tell their own stories as they were to hear what we had to share.
The Opening Plenary Session
The opening plenary is usually the highlight of a conference. USCA 2015 was no exception. The array of speakers got the crowd buzzing. At the end of every speech, I was on my feet, applauding loudly. What a beginning!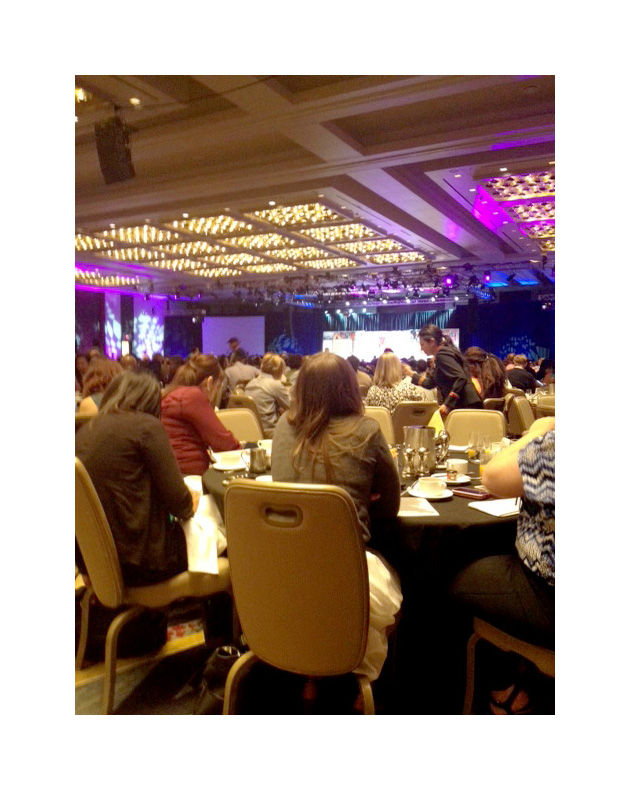 Here are some of the highlights that had a particular impact on me (with apologies for any misquotes—I was writing notes like crazy!).
Congresswoman Maxine Waters, U.S. Congress
Congresswoman Waters, a longtime advocate in the fight against AIDS, shared the perspective of history along with the most current facts and issues. She spoke of the disparities facing Blacks in the HIV epidemic—more new cases, more existing cases, fewer people retained in treatment, higher death rates.
She told us. "You must always be prepared for the fight. Never back down. We believe that all people deserve the same quality of life."
Valerie Rochester, Black Women's Health Imperative
This health advocate, health educator and planner with more than 25 years experience had us think about numbers and statistics. "Numbers don't lie," she explained, "but they don't tell the whole story." When we look at the statistics on Black women and HIV, for example, they don't show us the ways we as a society are negligent towards these women or the ways we do not give them full representation.
She advocated for better access to care for low-income women and reminded us that, "Statistics don't tell the story of unarmed Black women being shot by police. Statistics don't talk about health inequities. Numbers don't tell how Black women are becoming invisible in health care services." She encouraged us to take steps to recognize and lift up examples of women who are strong and resilient.
Valerie Spencer, Transcend Empowerment Institute
Ms. Spencer represented the transgender community. She has almost two decades of experience working on HIV prevention among transgender persons. She presented some chilling information.
"Since January 2015, 18 trans women have been violently murdered," she told the rapt audience. "There has not been any outrage over their deaths. Most trans women are not like Caitlyn Jenner. They don't have the glossy makeup and hair." She urged us to remember that, "Trans lives matter before the ending of a heartbeat. And Black trans lives matter."
She had more to tell us. "We don't want to be trans," she said. "We want to be people, just like you! Loving, caring and feeling." She implored us to craft programs for the trans community that focus not only on HIV prevention, but also include education and GED programs. "We are intellectuals," she emphasized. "We are skilled, with expertise. And we require shared power."
Seeing New Faces and Making New Friends
The plenaries and meetings were outstanding. But, like any conference, 90% of the connections you make at USCA happen outside of the meeting rooms. I met people at breakfast, brunch or over late-night coffee or drinks at the bar.
One morning, I found myself at breakfast with some of the most influential people in the entire community of HIV prevention and intervention providers. I couldn't believe my luck! Here I was at USCA for the first time, a newcomer to the work, and I was sitting with distinguished speakers, executive directors, chief operating officers and policymakers, and they were listening to what I had to say! How cool was that?
Stories Shared
I met people from Jamaica, Ghana, Georgia, Arizona, Texas, New York City, Alabama and New Jersey, to mention a few. Each person had a wonderful story to tell.
There were stories of struggles due to lack of funding. There were stories of personal dedication, triumph, grief, loss and perseverance. There was inspiration. People talked about the new ideas they were going to be taking home. And there were promises of keeping in touch and the excitement of meeting again in 2016.
I had a conversation with Ty Davidson from the Women's Collective of Washington, DC. She told me of their work in advocating for women and their families in relation to the National HIV/AIDS Strategy. She was concerned about the lack of emphasis on prevention programs for women as mothers, caretakers advocates and community members.
When I met Cassandra Whitty from the HIV/AIDS Alliance for Region Two, Baton Rouge, she spoke of the work she is doing as a one-person operation for her own nonprofit. She is the CEO, the fundraiser and the community-outreach person—working tirelessly in Greater Baton Rouge.
What a stroke of luck! The day before I left for DC, I had posted the CISP Baton Rouge Training to their Facebook page. I told her our trainers Alex Williams and Michael Everett were headed to Baton Rouge right after the conference to provide the training and help she needed. The look on her face was priceless.
I also finally had a chance to meet face-to-face with some folks I had been communicating with for months by phone and email. The opportunity to connect faces with names was wonderful.
Next Stop: USCA 2016—Hollywood, Florida
On Sunday, the last day of the conference, I was happy I was homeward bound. I had some moments of sadness as I thought of saying goodbye to new-found friends. Before I left for Reagan National Airport, I walked down 9th Street to the National Portrait Gallery. While there, I viewed the portraits of Maya Angelou, Dick Gregory, Roberto Clemente, Quincy Jones and BB King.
It was then I understood that while my trip to USCA 2015 was complete, my journey in HIV Prevention is only beginning.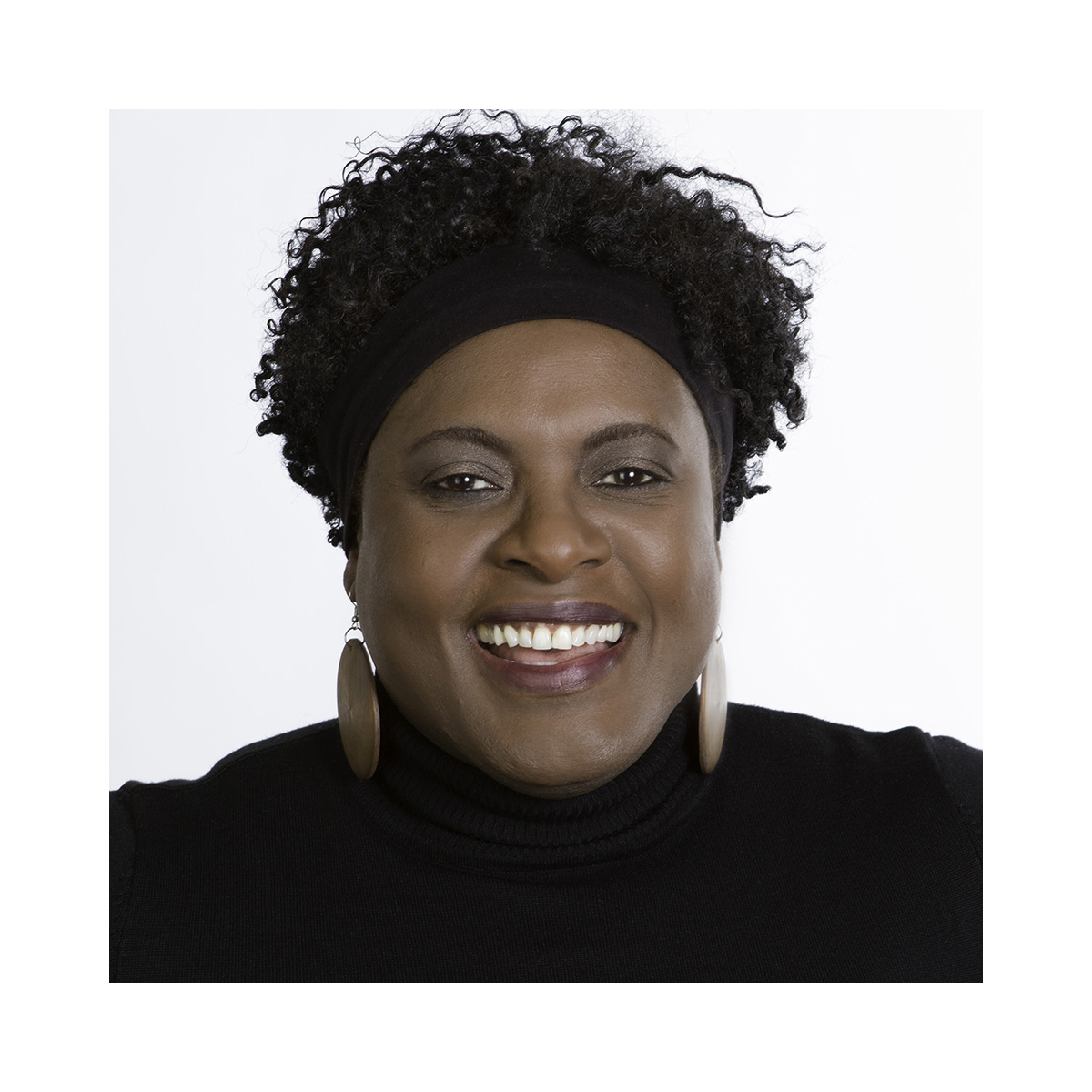 Jacqueline Peters is an administrative specialist and trainer at ETR. She can be reached at jacqueline.peters@etr.org or found on LinkedIn.