2015 UCSC Hackathon Winners Honor Watsonville TEC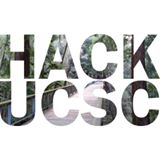 March 20, 1015 – ETR's Watsonville TEC (Technology-Education-Community) program has won a grant from the Community Foundation of Santa Cruz. The grant was made possible by a Tech Cares Award at the 2015 UCSC Hackathon, held at the Baskin School of Engineering at the University of California, Santa Cruz. The Tech Cares Award recognizes tech that addresses a social justice or environmental problem.
Winners in the Tech Cares category were able to choose an organization to receive the grant, and they selected Watsonville TEC. The 2015 Tech Cares winners include Michael Brich, Jacob Cohen, Derek Donahue, Chris Dilday, Jairo Navarro Gonzalez and Jordan Sommers – all members of the Recyclops team.
Congratulations to team Recyclops for writing an app that scans the bar code on a product and indicates whether it is recyclable!
ETR's TEC Program is grateful and proud to have been selected by these up-and-coming tech innovators!