Jamie Sparks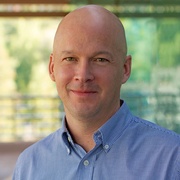 School Health Program Manager
---
With a Bachelor of Arts in Health Education and Physical Education from Morehead State University and a Masters of Arts in School Guidance Counseling also from M.S.U., Jamie Sparks began his career as an elementary health and physical education teacher in 2001. In August 2010, he began as the Physical Activity, Nutrition and Tobacco consultant at the Kentucky Department of Education. In March 2011, he assumed the role of Project Director for the Coordinated School Health initiative that was funded by a federal grant through the Centers for Disease Control and Prevention. In 2011, the Kentucky Board of Education was one of seven states funded by the Robert Wood Johnson Foundation through the National Association of State Boards of Education. This obesity prevention grant created the state's first state board of education health subcommittee that was tasked with reviewing the state's policies for nutrition, physical education and physical activity. Today, Jamie continues to chair the health subcommittee, which now is modeled after the Whole School, Whole Community, Whole Child approach.
Since July 2013 Jamie has served as Kentucky's grant co-lead for the state's CDC grant, State Public Health Actions to Prevent and Control Diabetes, Heart Disease, Obesity and Associated Risk Factors and Promote School Health ("1305 Quad Grant"), that was awarded to the Kentucky Department for Public Health. Kentucky is the only state to name a department of education lead to the primary leadership role for 1305 funding. Also in 2013, Sparks was chosen on the inaugural training cadre with Let's Move Active Schools for the national Physical Activity Leader program.
In addition, Jamie has served on various leadership roles with the state board for the Kentucky Association for Health, Physical Education, Recreation and Dance (KAHPERD) including the 2014 Vice President of Physical Education, the 2016 President, and is currently the Executive Director.
Nationally he served on the board of directors with the American School Health Association from 2014-2016, where he served on both the advocacy and the professional development committees. Sparks has been a member of The Society of State Leaders for Health and Physical Education and chaired the communication/social media committee. Jamie was a member of the health council for SHAPE America Southern District in 2015 and in 2016 was elected as a Member-At-Large to their Leadership Council. In March 2018, Jamie was elected as the President for SHAPE America and will officially begin in that capacity in April 2019 for one year.