Universal Prevention Innovation Challenge, Co-designed by SAMHSA
We are launching a global challenge for youth ages 18 –24 to spark the next great digital innovation for universal prevention as it relates to mental health and/or substance use.
Many factors influence a person's chance of developing a mental and/or substance use disorder. Effective prevention focuses on reducing those risk factors and strengthening protective factors that are most closely related to the problem being addressed. As we work towards strengthening prevention efforts, new media and technology provide additional opportunities to ensure access to information and linkages to resources where young people live, learn, work, and play.
We challenge you to create an innovative digital idea to improve universal prevention as it relates to substance use and/or mental health in your community. The winner receives $4,000 USD in seed funding to bring their idea into reality, plus support and mentorship from ETR.
---
Need a little kickstart to get those ideas flowing? You can:
Use an existing online community or communications platform.
Integrate substance use prevention into your social media channel.
Develop a stand-alone app, chatbot, game or website.
Dream up something totally different!
Check out these existing resources for youth from SAMHSA.
---
Eligibility Criteria
Teams of 1 to 5 people – groups are encouraged!
All team members must be ages 18-24 at the time of application.
Video Submission: along with a short online application, each team will submit a 3–5-minute video to pitch your idea to our panel of expert judges.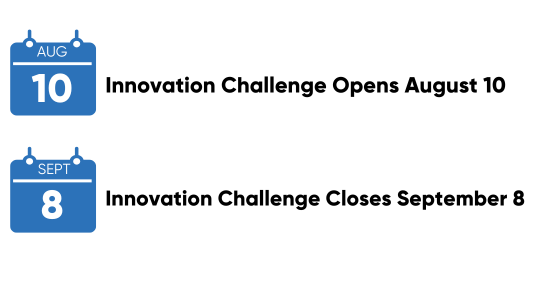 ---
Your video should:
Introduce all team members (as a group or sequentially).
Describe your proposed digital idea and what makes it innovative – in other words, what is different about it compared to what already exists?
Share how this innovation meets the challenges youth in your community face when accessing substance use and/or mental health education, information, and resources.
Explain how you plan to utilize your funds if you win the challenge!
Be submitted in English. The content for the innovation itself can be in any language.
---
When creating your digital innovation, please consider the following:
Digital Divide: The digital divide refers to the distinction between those who have the access and skills to use information and communication technology (ICT) products and services, and those who are excluded. The digital divide can occur across differences in race, gender, age, education, income, social group, geographic location and/or any other identity marker that impacts young people's experiences of the world.
Gender Equity: Digital platforms can promote positive gender norms and gender equity, as well as help groups marginalized by systems of power and oppression find safety and community. However, these same platforms can also exacerbate gender inequities and fuel discrimination and marginalization, particularly against young people who identify as women or feminine.
Safety & Protection: Digital platforms should apply methods to protect users from harm and ensure anonymity and confidentiality. Young people also need support to critically assess digital content and develop digital literacy, so that when they are online, they can find accurate content, avoid harm and use appropriate reporting and help-seeking measures when needed.
Have questions? Contact us at ythlive@etr.org!