Wendi Gephart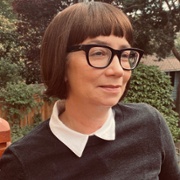 Grants & Contracts Manager
(831) 440-2235
---
Biography
Wendi brings to ETR many, many years of grants experience as a grants administrator, grant writer, grant program officer, grant management trainer, and as a college instructor teaching nonprofit capacity building and fund development. Over the years, she has created and facilitated several professional development trainings for Uniform Guidance compliance, grant writing and grants management. Ongoing work includes serving on the editorial board of Thompson Publications and the National Grant Management Membership Committee, and as a frequent panelist for Thompson Grant Townhalls.
---
Current Projects
Aligning ETR policies and procedures with federal Uniform Guidance.
Designing and implementing ETR grant policies and procedures.
Managing ETR grants and contracts through collaboration with internal and external stakeholders.