Tracy Wright, MAEd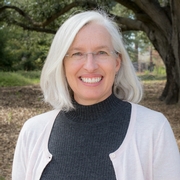 Program Manager
720-475-1546
---
Biography
Tracy is a skilled eLearning and Professional Development (PD) specialist and current co-director ETR's new DHAP project, Evolve: A National eLearning Training Center. As co-director, she shares responsibility for managing the day-to-day operations and deliverables of this national project. Additionally, she's the team lead for Evolve's technical eLearning team, responsible for overseeing the production of eLearning trainings and products for the HIV Prevention Workforce. Prior to this role she served as the project director of DASH's virtual Professional Learning Collaborative (PLC), a five-year CDC contract held by ETR from 2013-2018. In that capacity, she led the design and delivery of virtual PD to support DASH-funded State and Local Education Agencies.
Before joining ETR in 2013, Tracy served as the National Network Learning Manager for the Alliance for a Healthier Generation. In that capacity she led the development and execution of an overall strategy to support the Healthy Schools Program (HSP) in delivering high quality PD through virtual learning modalities for HSP schools. She was responsible for managing the day-to-day operations of all distance learning events offered through HSP, including live virtual trainings, on-demand trainings, webinars, tutorials and online courses. In addition, she designed and conducted virtual training and technical assistance opportunities to build the capacity of Alliance staff to design and deliver high-quality virtual learning events.
Earlier in Tracy's career she worked at RMC Health as a PD and Distance Learning Consultant for two CDC DASH-funded projects; the Evaluation Research Team (ERT) and the Professional Development Partnership Team (PDP). Tracy has also served as a health education teacher at both the middle and high school levels. Tracy holds a Master's degree in adult education with an emphasis in distance/online learning.