Tracy Unti, BS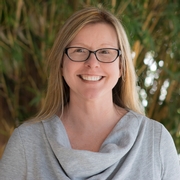 Research Associate
(831) 438-4060 x269
---
Biography
Tracy Unti has worked for ETR for over 18 years, gaining experience and expertise in all levels of the evaluation process. She is skilled at developing data entry and tracking databases in several program formats such as Access, Excel and Word, and collecting data using tools ranging from Survey Monkey to PDA mobile survey software such as SurveyToGo. She is also skilled in instrument development for data collection; the data analysis process, including writing syntax and running frequencies, T-tests and other statistical analysis; and summarizing data informatively as well as visually.
Ms. Unti has acted as data manager on several projects over the last few years, including the PAX Good Behavior Game, Peer Health Exchange and the TPP Replication Evaluations of It's Your Game in South Carolina and Houston. She also performs literature searches and acts as the department's inter-library loan staffer as a back up, performing Administrative Specialist duties in that person's absence (contract processing, reimbursement form processing, etc.).
Prior to ETR, Ms. Unti worked as a probation officer for 5 years. In that capacity, she managed a caseload of juvenile offenders in a custodial environment, coordinated the Theft Offender and Community Work Service programs, and prepared reports with dispositional recommendations to the juvenile court.
---
Current Projects
Keeping It Real (South Carolina)
Peer Health Exchange
SF TEAM
TUPE