Tamara R. Neff, MA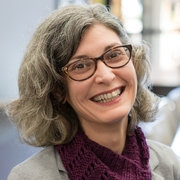 Curriculum Developer / Trainer
(831) 438-4060 x175
---
Biography
Tamara Neff is an Instructional Designer developing and maintaining online learning deliveries and materials in partnership with subject matter experts to enhance the quality and efficacy of knowledge and skill building opportunities available to the field.
Based in Athens, Georgia, Ms. Neff facilitates the development and delivery of self-paced online courses, coordinates the development and administration of online learning management systems, and contributes to the improvement of digital learning products with a focus on web accessibility standards and Section 508 compliance.
Born and raised in Miami, Florida, Ms. Neff attended the University of Florida as a Florida Scholar honoree and completed a BA in English Literature in 1997. She served two years as an AmeriCorps VISTA (Volunteer In Service to America) supporting community leadership development efforts in Baltimore City from 1999-2001, then earned an MA in Instructional Systems Development from the University of Maryland Baltimore County in 2004. She has extensive experience in the field of adult learning as a literacy and ESOL instructor, training facilitator, and adjunct faculty member at the University of Baltimore. As a member of a military family Ms. Neff supports veterans service advocacy organizations, and serves as a volunteer with Girls Rock Athens, a local youth services organization and affiliate of the international Girls Rock Camp Alliance.
---
Current and Past Projects
CDC-DHAP - Evolve: A National eLearning Training Center
Community Impact Solutions Project (CISP)
Gilead/Southern AIDS Coalition - Intentional Advocacy in the South
University of Michigan Adolescent Health Initiative (AHI-UM) - Adolescent Champion Teams Training
Federal Youth Services Bureau (FYSB)/RTI - Peer-to-Peer Trafficking
National Service Knowledge Network Online Learning Center
VISTA Campus