Sing Lim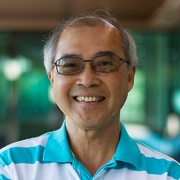 Accounting Supervisor
(831) 438-4060 x189
---
Biography
As a seasoned Financial Analyst/Accountant, Sing Lim has worked in both the for-profit and nonprofit sectors. He has extensive expertise in financial analysis, planning and reporting, budgeting, cost and general accounting. Before coming to ETR, his most recent work experience was with Caminar, a nonprofit, community-based agency that provides support services to individuals with mental health disorders, and with Merlion Market Place, Inc., in Cupertino, California. He has also worked for the YMCAs of Silicon Valley and the Mid-Peninsula, providing the association offices and up to ten branches with complete financial support, including accounts payable/receivable, payroll, monthly close activities, reconciliations, annual audit, reporting and budgeting.
He began his career as accounting manager at Avantek, Inc., a company that manufactured components for commercial and military applications, providing complete financial support for the company's microwave semiconductor division, including the marketing and research/development functions. After the company was acquired by Hewlett Packard in 1991, he worked for HP as a senior financial analyst at various locations for over a decade.
He holds a BS in Accounting from California State University, Hayward, and an MBA from Golden Gate University in San Francisco. In his free time, he enjoys playing tennis and bowling, as well as watching sports, especially football, basketball and baseball. He also loves to travel when time permits.