Narinder Dhaliwal, MA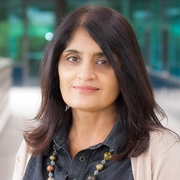 Director of ATOD
---
Biography
Narinder Dhaliwal, MA, is the project director of California's Clean Air Project (CCAP), a project funded by the California Department of Public Health that provides technical assistance, training and educational materials related to the issue of secondhand smoke. She supervises health educators and administrative staff and prepares educational materials, program reports, evaluation and training tools.
Ms. Dhaliwal has established strong working relationships with tobacco control programs in California's 61 health jurisdictions. She is the recipient of the 2009 Carol M. Russell Award for Leadership and Vision in Tobacco Control and the 2009 Roger Kunde Award for outstanding service and commitment to youth. She serves on several national and community-based organizations and is committed to community activism and health advocacy.
She earned her Master's degree in gerontology and her Bachelor's degree in social sciences, both from Warwick University, England, U.K.
---
Current Projects