Nancy Gordon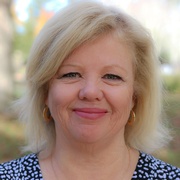 Human Resources Generalist and Recruiter
(831) 440-2190
---
Biography
Nancy Gordon obtained a Bachelor of Science degree in Business Administration with a concentration in Finance. She started her career in the Bay Area working for a real estate investment company. Nancy later had the opportunity to work for a small company in Santa Cruz combining finance and human resources and found that she preferred the human side of business. Nancy later transitioned into Human Resources full-time, and the prior experience in finance certainly was a benefit to her in the HR positions.
Prior to joining ETR she held positions as an HR Manager, Benefits and Compensation Manager, and Employment and Relocation Manager, and then transitioned into a Human Resources Consultant.
She has worked with startup companies, as well as established companies that are leaders in their industries, including Plantronics, West Marine and Driscoll's.
Nancy also enjoys volunteering, including working at local schools and animal shelters.