Lisa Unti, MPH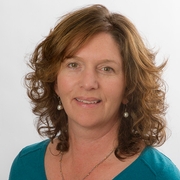 Program Manager
(831) 438-4060 x145
---
Biography
Lisa Unti, MPH, has worked as a Research Associate with ETR since July 1992, planning, developing and coordinating evaluation activities in a variety of settings. Currently, she is Project Coordinator and serves as one of the evaluation liaisons for the teen pregnancy prevention programs funded by the California Office of Family Planning. Her liaison responsibilities include providing ongoing evaluation support and technical assistance to assigned agencies to meet their Statewide and Continuous Program Improvement (CPI) evaluation requirements. She is one of the co-developers of the Continuous Program Improvement (CPI) tool kit which provides program evaluation tools to assist agencies with the process of program improvement.
Ms. Unti has served as the evaluation coordinator for several multi-year projects, including the Physical Education for Body, Mind and Spirit (BMS) Project, a demonstration project to evaluate an innovative program that brings "New Physical Education" (New PE) into the alternative high school setting in the form of martial arts and yoga); the California Children and Families Commission project aimed to gather information to inform and support informal (family, relative and neighbor) child caregivers to improve the quality of care of young children in informal care and to better school readiness for which ETR evaluation staff conducted 45 focus groups and interviews throughout the state of California; and the Cultures & Communities project, a CDC-sponsored study to reduce aggression among students in alternative high schools. As part of these projects, Ms. Unti coordinated and assisted the principal investigators in the evaluation activities, including instrument development, development of focus group protocols, recruiting and training focus group facilitators, conducting focus groups, coordinating and supervising data collection, preparing project reports and obtaining IRB approval.
She has also managed several evaluation projects with the San Francisco Unified School District to reduce adolescent health risk behaviors related to pregnancy, HIV/AIDS, Hepatitis B vaccinations (School-Based Hepatitis B Vaccination Project), tobacco cessation and comprehensive school health. These projects involved both quantitative and qualitative data collection to assess student, teacher and parent reactions to programs and services. She was also involved in the YRBS survey planning, administration and data analysis for the San Francisco Unified School District from 1993 to 2001.
---
Current Projects
Training, TA and Evaluation for California Teen Pregancy Prevention
Retirement Research Foundation
California Orthopaedic Association
---
Publications
Glassman, J.R., Unti, L., & Abidi, N. (2013). Patient-Reported Functional Outcomes: How to Collect and Report Risk-Adjusted Musculoskeletal Patient-Reported Functional Outcome Data in an Orthopaedic Practice in California. Scotts Valley, CA: ETR
Drake, P., Unti, L., Greenspoon, B., & Fawcett, L. (2004). First 5 California Informal Child Caregiver Support Project: Focus Group and Interview Results. Sacramento, CA: First 5 California Children and Families Commission.
Drake, P., Unti, L., Greenspoon, B., & Fawcett, L. (2004). First 5 California Informal Caregiver Support Project Kit for New Parents focus groups with family, friend and neighbor caregivers. Sacramento, CA: First 5 California Children and Families Commission.
Unti, L., Coyle, K., Woodruff, B., & Boyer-Chuanroong, L. (1997). Incentives and motivators in school-based hepatitis B vaccination programs.Journal of School Health, 67(7), 265-268.
Coyle, K., & Unti, L. (1995). Evaluation. In L. Boyer-Chuanroong (Ed.), Roll Up Your Sleeves! Implementing a Hepatitis B Vaccination Program in Schools. Kent, OH: American School Health Association (ASHA).