Lia Cassanego, MPH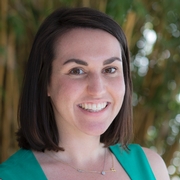 Project Coordinator
(510) 858-6012
---
Biography
Lia Cassanego is the Professional Learning Services Specialist at ETR. In this role, she coordinates the intake and delivery of capacity-building events, both in-person and online. Previously, Ms. Cassanego worked at CAI, a New York City Based capacity-building organization. As the Sexual and Reproductive Health Capacity Building Specialist/Project Manager at CAI, she was involved in the development of sexual and reproductive health (SRH) training curricula and materials, provided technical assistance and was a trainer on CAI's SRH trainings.
Ms. Cassanego has been working in the field of sexual and reproductive health for almost a decade in school and health settings. She began her work with adolescents as a Planned Parenthood volunteer, providing health education and mentorship to teenage mothers in the Watts neighborhood of Los Angeles, California. This experience propelled her to seek out opportunities to engage with adolescents in a school setting. As part of AmeriCorps, Ms. Cassanego served as an academic coach and mentor to struggling and at-risk youth in a low-income high school. During this time, she drew on adolescent development theory to best support her students in navigating this unique developmental stage in a difficult environment.
Following her service in AmeriCorps, Ms. Cassanego moved into the health arena. As the Women's Health Advocate at a Federally Qualified Health Center (FQHC), Ms. Cassanego developed client education materials on contraceptive methods, assisted in the implementation of two family planning–related research studies conducted by UCSF Bixby Center for Global Reproductive Health and Gynuity Health Projects, as well as acted as a support doula to women and adolescents undergoing reproductive health procedures.
Ms. Cassanego has a BA from UCLA and a Masters of Public Health with a certificate in Sexuality, Sexual and Reproductive Health from Columbia University's Mailman School of Public Health.
---
Current Projects
Coordination and Delivery of Evidence-Based Program TOEs and TOTs