Leslie Ferreira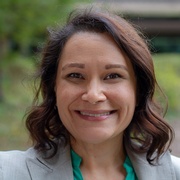 Training and Outreach Manager
(831) 440-2135
---
Biography
Leslie Ferreira, MPA, is the Training and Outreach Manager for the three-time award winning Taking Down Tobacco training program funded by the Campaign for Tobacco-Free Kids and generously sponsored by the CVS Health Foundation. Leslie manages the development, implementation, promotion and partnerships for the online and in-person training program that engages youth leaders and adult allies across the United States.
Leslie has extensive experience managing successful local and state tobacco control programs and campaigns resulting in increased policy and community norm change. She had provided training and technical assistance on integrating positive youth and young adult engagement strategies and health equity approaches to tobacco control policy. Her work with young adults and college campaigns was recognized in 2019 with Legacy Foundation's Community Activist Award.
Her current projects include Campaign for Tobacco-Free Kids' Taking Down Tobacco training program.
Leslie earned her Masters in Public Administration from Golden Gate University and her Bachelor of Science in Sociology Degree from Sonoma State University.