Lauren Connelly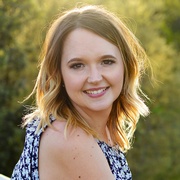 Graphic Designer
(916) 858-0115
Lauren has worked as a Graphic Designer for many public and state projects, including The Governor's Office of Planning and Research, The Strategic Growth Council and with the Sacramento State academic community. She has a focus on branding and user experience from printed collateral to websites and applications.
She is currently part of the Tobacco Education Clearinghouse of California (TECC) project. She uses her design to create tobacco education materials, as well as developing solutions to promote health and equity.
She is a Sacramento State Alumni holding a Bachelor of Science in Graphic Design. During her time there, she focused on projects that connected people through design and developed solutions to bigger problems.