Kimberly Losenara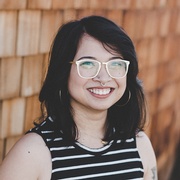 Graphic Designer
(831) 438-4060 x502
---
Biography
Kimberly Gail Loseñara is an experienced designer versed in graphic design, digital product design, and PDF accessibility. She is currently part of the Tobacco Education Clearinghouse of California (TECC) project.
Prior to ETR, she worked in the translation industry helping make election materials and healthcare documents accessible to non-English speakers and screen-reader users. She also worked on a project designing legal icons that are used in courts across the US.
Kimberly received her BA in Design (Visual Communications) from the University of California, Davis. In her process, she seeks to apply inclusive design practices, consider accessibility from the get-go, and execute with clear visuals.
---
Current Projects