Kelly Gainor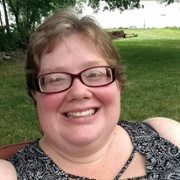 Training Manager
(831) 440-2289
---
Biography
Kelly Jean Gainor is the Training Manager for ETR, focusing on the development and implementation of virtual TOEs. Prior to working at ETR, Kelly has worked at several non-profit organizations delivering evidence-based education directly to youth, training and providing professional development for educators and youth-serving professionals and writing/designing lesson plans for group of all ages, orientations and identities.
Kelly attended Cornell University for her undergraduate work in Communications, then enrolled at Widener University where she received her Master's degree in Human Sexuality Education in 2012. Since then, she has focused primarily on HIV prevention education throughout her professional career. Her favorite topics to teach and train about include body image and LGBTQ+ education.
In 2020, Kelly had 4 lesson plans published in the teaching manual Orientation: Teaching about Identity, Attraction and Behavior.