John Henry Ledwith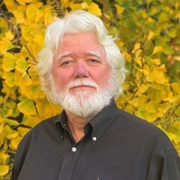 National Sales Manager
831-440-2204
---
Biography
John Henry Ledwith, BA, is ETR's National Sales Manager and has been with the agency for 19 years. Mr. Ledwith is a tireless advocate of comprehensive school health education and frequently writes about how the educators he works with inspire him in his work.
In 2019, the Society of State Leaders of Health and Physical Education honored Mr. Ledwith with the 2019 Russ Henke Service Award, the Society's highest honor reserved for individuals who have made vital contributions to the health and education fields and who have been significant advocates for coordinated school health programs.
Mr. Ledwith is committed to empowering educators to teach comprehensive health and teach it well, to giving children and youth the functional knowledge they need to live the best lives they can.