Jill Glassman, PhD, MSW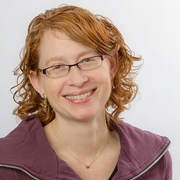 Senior Research Associate
831-438-4060, x250
---
Biography
Jill Glassman, PhD, has served as statistician and co-investigator on multiple health risk prevention projects for ETR since 2002. During this time, she has led the design and analysis of multiple group-randomized trials (GRTs) and other quasi-experimental and observational studies. She is currently working with Dr. Elizabeth Baumler, statistician at the University of Texas-School of Public Health, to develop a program of research applying various statistical methodologies (e.g., multilevel mediation analysis) to group-randomized trials of HIV/STI/pregnancy prevention programs to further the science of program development and outcome measurement/evaluation in this area. For example, Dr. Glassman recently had a grant from NIH to conduct secondary analyses of data from four GRTs to help the field more efficiently size school-based evaluations of HIV/STI/pregnancy prevention programs. She currently has a NIH grant to explore ways for improving the accuracy of self-report measures of health risk behaviors.
Prior to joining ETR, Dr. Glassman worked at Columbia University School of Social Work, under Dr. Steven Schinke, in the field of drug and alcohol use prevention in youth. During that time, she also worked with a range of adolescent and young adult clients as a clinical social work intern. Prior to this experience, she served as a biostatistician at Memorial Sloan-Kettering Cancer Center where her work included the creation of predictive models for advising ICU patients and their families about risks, and an examination of the psychosocial impact of childhood and adolescent cancer.
Dr. Glassman received her PhD in Statistics from Northwestern University and her MSW from Columbia University.
---
Current Projects
Relationships: MS Year 4
Keep It Real (South Carolina)
Keep It Real (Texas)
Project AIM (Children's Hospital Los Angeles)
Retirement Research Foundation
Inaccuracies in self-report measures of adolescent risk-taking behaviors
---
Publications
Glassman, J.R., Potter, S., Baumler, E., Coyle, K.K. (accepted pending minor revisions, Health Education and Behavior). Estimates of Intraclass Correlation Coefficients (ICCs) from longitudinal group-randomized trials of adolescent HIV/STI/pregnancy prevention programs.
Glassman, J.R., Franks, H., Baumler, E., Coyle, K.K. (2014). Mediation analysis of an adolescent HIV/STI/pregnancy prevention intervention. Sex Education, 14(5), 497-509.
Coyle, K.K., Anderson, P.M., Franks, H.M., Glassman, J.R., Walker, J.D., Charles, V.E. (2014). Romantic relationships: An important context for adolescent HIV/STI and pregnancy prevention programs. Journal of Sex Education, 14(5), 582-596.
Denner, J., Werner, L., O'Connor, L., Glassman, J. (2014). Community college men and women: a test of three widely held beliefs about who pursues computer science. Community College Review, 42(4), 342-362.
Glassman, J.R., Unti, L., & Abidi, N. (2013). Patient-Reported Functional Outcomes: How to Collect and Report Risk-Adjusted Musculoskeletal Patient-Reported Functional Outcome Data in an Orthopaedic Practice in California. Scotts Valley, CA: ETR
Coyle, K.K., Glassman, J.R., Franks, H.M., Campe, S.M., Denner, J., Lepore, G.M. (2013). Interventions to reduce sexual risk behaviors among youth in alternative schools: a randomized controlled trial. Journal of Adolescent Health, Jul;53(1):68-78.
Shields, J.P., Cohen, R., Glassman, J.R., Whitaker, K., Franks, H., Bertolini, I. (2013). Estimating population size and demographic characteristics of lesbian, gay, bisexual, and transgender youth in middle school. Journal of Adolescent Health, Feb;52(2):248-50.
Baumler, E., Glassman, J., Tortolero, S., Markham, C/, Shegog, R/, Peskin, M., Addy, R., Franks, H. (2012) Examination of the Relationship between Psychosocial Mediators and Intervention Effects in It's Your Game: An Effective HIV/STI/Pregnancy Prevention Intervention for Middle School Students. AIDS Research and Treatment, 2012 (2012), Article ID 298494.
Coyle, K.K., Franks, H.M., Glassman, J.R., Stanoff, N.M. (2012) Condom use: slippage, breakage, and steps for proper use among adolescents in alternative school settings. Journal of School Health, 82(8):345-52.
Shields, J.P., K. Whitaker, Glassman, J., Franks, H., Howard, K. (2012). "The impact of victimization on suicide risk among lesbian, gay, and bisexual students in San Francisco public schools." Journal of Adolescent Health 50(4): 418-420.
Coyle, K., Kirby, D., Robin, L., Banspach, S., Baumler, E., & Glassman, J. (2006). All4You! A randomized trial of an HIV, other STD, and pregnancy prevention intervention for alternative school students.AIDS Education & Prevention, 18(3), 187-203.
Schinke, S., Di Nola, J., & Glassman, J. (2004). Computer-Mediated Intervention to Prevent Drug Abuse and Violence Among High-Risk Youth. Addictive Behaviors, 29(1), 225-229.
Groeger, J., Glassman, J., Nierman, D., Wallace, S., Price, K., Horak, D., et al. (2003). Probability of Mortality of Critically Ill Cancer Patients at 72 h of Intensive Care (ICU) Management. Supportive Care in Cancer, 11(11), 686-695.
Seltzer, M., & Glassman, J. (2002). Benign-Appearing Mammographic Abnormalities in Women Aged 40-49.The Breast Journal, 8(3), 162-170.
Mazumdar, M., & Glassman, J. (2000). Categorizing a Prognostic Variable: Review of Methods, Codes for Easy Implementation, and Applications to Decision-making about Cancer Treatments.Statistics in Medicine, 19, 113-132.
Groeger, J., White, P., Nierman, D., Glassman, J., Shi, W., & Horak, D. (1999). Outcome for Cancer Patients Requiring Mechanical Ventilation.Journal of Clinical Oncology, 17(3), 991-997.
Moskowitz, C., Nimer, S., Glassman, J., Portlock, C., Yahalom, J., Straus, D., et al. (1999). The International Prognostic Index Predicts for Outcome Following Autologous Stem Cell Transplantation in Patients with Relapsed and Primary Refractory Intermediate Grade Lymphoma.Bone Marrow Transplantation, 23, 561-567.
Liberman, L., Dershaw, D., Glassman, J., Abramson, A., Morris, E., LaTrenta, L., et al. (1997). Analysis of Cancers Not Diagnosed at Stereotactic Core Breast Biopsy.Radiology, 203(1), 151-157.