Jennifer Larson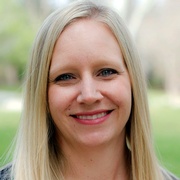 Manager of Financial Planning and Analysis
(831) 440-2127
---
As the Manager of FP&A for ETR, Jennifer is responsible for developing and maintaining financial forecasts and budgets, and producing periodic financial analysis and reports. Jennifer supports the project managers and principal investigators with financial reports, management of resources, and analysis of budgets and project proposals.
Prior to joining ETR, Jennifer worked 13 years with Newman's Own Organics as the Manager of Inventory, Procurement, and Planning. She was an instrumental part of the executive team as the company tripled in sales and added hundreds of new items during her tenure.
Jennifer is excited to work with the fabulous Finance team at ETR and to help build on ETRs amazing legacy!