Greg Congleton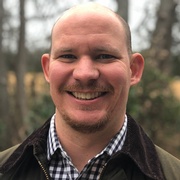 Regional Account Manager
(831) 440-2282
---
Biography
Greg Congleton is a Regional Account Manager for ETR. Based in Nashville, TN, He has worked in school Health and Physical Education since 2013.
He graduated from Texas State University with a Bachelor of Science degree in Exercise & Sports Science- with an All Level Teaching Certificate.
Greg values the importance of health and wellness to foster lifelong enjoyment and growth with the world around us.