Gina Lepore, MEd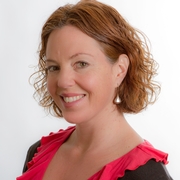 Project Coordinator II
(831) 438-4060 x212
---
Biography
Gina Lepore, MEd. serves a Project Coordinator and Trainer with extensive experience in reproductive and sexual health and sexuality education. She currently serves as a trainer and TA provider for numerous community-based agencies through the MCAH Statewide TPP Training and Evaluation Project, and as a trainer and coordinator for ETR's K12T9 Initiative Team.
Gina's special interests include affirmative consent, sex-positivity, and diversity and inclusivity, especially in K-12 and college level sexuality education programming and curricula. She recently co-authored the ETR supplement Teaching Affirmative Consent and has designed trainings on this content for K-12 Title IX Coordinators, school administrators and teachers, and community-based educators. In her tenure at ETR, she has served in various capacities (researcher, project coordinator, data collection coordinator, curriculum developer, trainer) on numerous multi-year program evaluation, technical assistance and research projects.
When not at ETR, she moonlights as an Adjunct Lecturer of Human Sexuality at Cabrillo Community College, a sexual health trainer for various medical schools in the Bay Area and freelance community-based sexuality educator. She is semi-fluent in both Spanish and Portuguese and holds a Master of Education in Human Sexuality from Widener University and a Bachelor of Arts in Psychology from the University of California, Santa Cruz.
---
Publications
Lepore, G., Lucas, B. and M. Quackenbush. (2017) Teaching Affirmative Consent. ETR.
Lepore, G. & Denner, J. (2016). Sex Ed 2.0: A framework for positive sexuality in serious games. In Y. Kafai, G. Richard & T. Byrnes (Eds.), Diversifying barbie and mortal kombat: Intersectional perspectives and inclusive design in gaming (pp. 293-307). Pittsburgh, PA: ETC Press, Carnegie Melon University.
Lepore, G., and Guinosso, S. (2014, June). Human trafficking: Implications for adolescent health outcomes. Washington, DC: Administration on Children Youth and Families, Family and Youth Services Bureau.
Coyle, K., Glassman J., Franks, H., Campe, S., Denner, J. and Lepore, G. (2013). Interventions to reduce sexual risk Behaviors among youth in alternative schools: A randomized controlled trial. Journal of Adolescent Health, 53 (1), 68-78.
Charles, V., Kirby, D., Lepore, G., Coyle, K. and J. Walker (2011). Promoting Sexual Health. ETR Associates.
Kirby, D., Lepore, G., and Ryan, J. (2005).Sexual risk and protective factors: Factors affecting teen sexual behavior, pregnancy, childbearing. Washington DC: National Campaign to Prevent Teen Pregnancy.