Erin McCarthy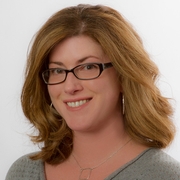 Regional Account Manager II
(831) 438-4060 x166
---
Biography
Erin McCarthy, BA, is ETR's National Public Health Sales Representative and has been with the agency since 2005. Ms. McCarthy has over 15 years' experience in non-profit management. She began her career at ETR as Customer Service Manager and moved into sales in 2010.
In 2011, she successfully completed the Miller-Heiman Strategic Selling and Conceptual Selling courses. She enjoys using her advanced communication, writing and research skills to educate customers about ETR's extensive offerings of award-winning health promotion materials, using catalogs, newsletters, websites and social media.
Ms. McCarthy received her BA in sociology from the University of California, Santa Cruz.