Erica Marsh, BA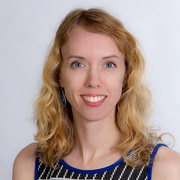 Project Coordinator
(831) 440-2260
---
Biography
Erica Marsh joined ETR in 2005 and currently develops and manages content as well as provides training support and SharePoint administration services. In addition, she performs literature searches, organizes and catalogs the results, and synthesizes data. Erica is also a staff member of dfusion, an innovative technology small business partner of ETR, where she coordinates grant proposal submissions and digital media marketing.
Prior to joining ETR, Erica worked as a counselor at a residential treatment facility for the dually diagnosed population, and performed service as a literacy tutor through a local America Reads program. She holds a Bachelor of Arts degree in psychology from San Francisco State University, and has completed graduate-level courses in library and information science at San Jose State University.
---
Current Projects
Training, TA and Evaluation for California Teen Pregnancy Prevention
Scale It Up: Effectiveness and Implementation Research on Self-Management Interventions to Impact Youth HIV Prevention & Care Cascades
Resource Center for Adolescent Pregnancy Prevention (ReCAPP)
---
Publications
Denner, J., Marsh, E., & Campe, S. (2017). Approaches to reviewing research in education. In D. Wyse, N. Selwyn, E. Smith & L. Suter (Eds.), Handbook of Educational Research. London: SAGE/BERA.
Campe, S., Denner, J., Werner, L., & Marsh, E. (2016). Is there evidence that computer game programming benefits children? A review of research. Review of Educational Research. Unpublished paper.