Emma Schlamm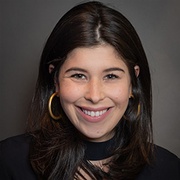 Program Coordinator
---
Biography
Emma is a Program Coordinator and supports both YTH and new fund development. She contributes to a variety of YTH programs related to teen pregnancy prevention and substance abuse, such as Fresno-based In the Know, an app for trans-spectrum youth; they2ze, a mobile application for transgender-spectrum youth; and the Spanish-language site for educational sexual education material on Amaze.org. Emma is passionate about the intersection of mental health, sexual health, and substance abuse. She has studied in both Ireland and Argentina, two countries with very restrictive reproductive rights, inspiring her passion for reproductive justice.
Prior to working at YTH, Emma held many direct service positions, including working with young people with autism, Latino men struggling with substance abuse, and Spanish-speaking preschoolers. Most recently, Emma worked at Exhale, the country's first and only after-abortion talkline.
Emma graduated from Franklin and Marshall College in Lancaster, Pennsylvania with a BA in Sociology and Spanish Literature. She serves on the NMAC New ERAdication of HIV: Youth Navigation Program (YNP) Advisory Board, and volunteers some of her free time supporting people experiencing domestic and interpersonal violence through the La Casa de Las Madres as a California-certified Domestic Violence Counselor and Advocate.