David Manuel Torres, BS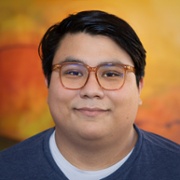 Research Assistant III
(831) 440-2202
David studied Cognitive Science at the University of California, Santa Cruz. While working towards his degree, he worked as a Writing Assistant tutoring incoming freshman who failed to meet the English Language Writing Requirement where he developed a passion for helping others. This led him to become very interested in applied research and motivated him to get hands-on experience. As an undergraduate research assistant in Professor Su-Hua Wang's Child Development Lab, he learned that he enjoyed working with data. He learned that data can not only be used to validate what you intuitively understand, but it can also be used to discover patterns and make predictions that inform and improve the research process. He then became exposed to the Python programming language, learned about how valuable programming skills are when trying to work with large sets of data, and continues to refine his skillset day-by-day.
Projects
---
Publications
Werner, L., Denner, J., Campe, S., & Torres, D. M. (2020). Computational Sophistication of Games Programmed by Children: A Model for Its Measurement. ACM Transactions on Computing Education (TOCE), 20(2), 1-23.
Campe, S., Denner, J., Green, E., & Torres, D. (2020). Pair programming in middle school: variations in interactions and behaviors. Computer Science Education, 30(1), 22-46.
Denner, J., Bean, S., Campe, S., Martinez, J., & Torres, D. (2019). Negotiating Trust, Power, and Culture in a Research–Practice Partnership. AERA Open, 5(2), 2332858419858635.
Osborn, J. C., Dickinson, M., Anderson, B., Summerville, A., Denner, J., Torres, D., ... & Mateas, M. (2019, October). Is Your Game Generator Working? Evaluating Gemini, an Intentional Generator. In Proceedings of the AAAI Conference on Artificial Intelligence and Interactive Digital Entertainment (Vol. 15, No. 1, pp. 59-65).