Cody Sigel, MPH, CHES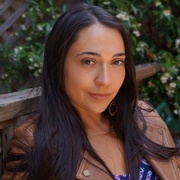 Manager of Training
(831) 438-4060 x620
---
Biography
Cody Sigel, MPH, CHES, is the Manager of Training at ETR. For the last decade, her professional experience has focused on sexual and reproductive health education, training, and capacity building. In her current role at ETR, Ms. Sigel manages the design and delivery of science-based training for the staff of diverse agencies and schools. In this role, she provides supervision and professional development to ETR staff and consultant trainers on best practices in capacity building and adult learning. She has expertise in designing trainings on the effective implementation of evidence-based sexuality education programs (EBPs) and has developed and delivered trainings on a variety of sexual and reproductive health topics. Ms. Sigel also works on ETR's K12T9 Initiative to identify, develop, and deliver professional development interventions that help eliminate sexual and gender-based harassment in our nation's schools.
In her previous role at the Georgia Campaign for Adolescent Power & Potential (GCAPP), Ms. Sigel designed and delivered tailored trainings and technical assistance for four teen pregnancy prevention initiatives, including the Communitywide Teen Pregnancy Prevention Initiative funded by the Centers for Disease Control and Prevention (CDC). Along with her experience providing training and technical assistance to professionals, she has provided STD/HIV and pregnancy prevention counseling and testing to low-income youth at a reproductive health clinic.
Ms. Sigel received her Master's of Public Health degree from Emory University, where she studied behavioral science and health education, with a focus on sexual health. She is also a Certified Health Education Specialist (CHES).
Publications
Baker, H., Fried, A., Cloete, A., Sigel, C. et al. "Give what the people want": A situational analysis of condom distribution and a feasibility study of user-friendly condoms in Cape Town, South Africa. Journal of the Association of Nurses in AIDS Care, 2018.
Chinman, M., Acosta, J., Ebener P., Sigel, C., Keith, J. Getting to Outcomes® Guide for Teen Pregnancy Prevention. Santa Monica, CA: RAND Corporation, 2016. rand.org/pubs/tools/TL199.html
Sigel, C., Baker, H., Guillen, J., Miranda, D., Cloete, A. Exploring Custom-fit Male Condoms as a Sexual Health Intervention in Cape Town, South Africa. Human Sciences Research Council (HSRC), 2014. hsrc.ac.za/en/research-data/ktree-doc/13888