Cara Silva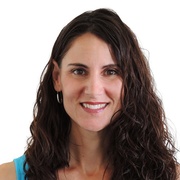 Director of Programs
---
Biography
A seasoned public health professional, Cara Silva has spent the past seventeen years working with youth and young adults around sexual health promotion and disease prevention. As the Director of Programs for the YTH Initiative, Cara has worked with YTH providing leadership and management of YTH's programs, including youth-centered health design, digital innovation, youth alliances, technical and mobile development, and research. She has been with YTH staff since 2010.
Cara has a Master of Public Health (MPH) in global health from Loma Linda University, a post-baccalaureate Certificate of Humanitarian Assistance, and seventeen years of field epidemiology and program management experience in state and county public health systems. She has further served in leadership roles for community-based and faith-based nonprofit public health organizations in local, national, and international settings.
Her passion for HIV prevention and, ultimately, her career in public health has been inspired by the late Ryan White. One of the first faces of the AIDS crisis, Ryan White altered public perception of the disease and demonstrated—to Cara and many others—the remarkable power of a youth voice.