Alda Santana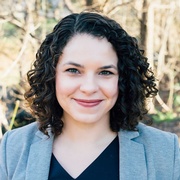 Project Coordinator II
(831) 440-2134
---
Alda has more than 10 years of professional experience in program design, implementation, execution, and management, including educational components with a focus on equity and social justice to improve the overall health of communities. Alda has worked with public, private, and government entities to deliver programs that leverage community and organizational assets. During the course of her professional career, Alda has developed curricula and facilitated innumerable trainings reaching over 2,000 adults and adolescents.
In her previous position, Alda worked for the Women's Health and Family Planning Association of Texas (WHFPT) and provided training and technical assistance for a statewide network of clinics to improve quality of services and ensure compliance with federal regulations and program goals. Alda has designed and managed a peer-led sexual and reproductive health education program through Austin Public Health Department which operated in 6 schools, both urban and rural. She recruited and trained over 60 middle and high school age youth to become peer health educators (PHEs) utilizing an evidence-based health curriculum, which she adapted to fit the needs of the community. Outside of her role at WHFPT, she co-founded the Travis County Adolescent Health Collaborative, a collaborative made up of more than 20 organizations working together to support youth through an anti-racist framework in order to improve sexual and reproductive health outcomes for youth.
Alda holds a Master of Science in Social Work with a concentration on Administrative and Policy Practice, a Portfolio on Non-Profit Management, and a Bachelor of Arts in Psychology from the University of Texas at Austin.