Working to Institutionalize Sexuality Education (WISE)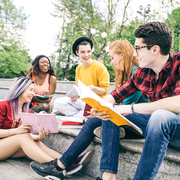 WISE helps to organize and mobilize school and community leaders with the goals of implementing and sustaining effective sexual health education practices for youth. Regional Comprehensive Sexuality Education (CSE) Networks provide school districts with peer support and partnerships with community-based organizations, which has empowered school districts to make significant improvements to their CSE programs and acquire much-needed resources.
ETR offered technical assistance to help districts develop and assess their partnerships, through an evaluation comprised of surveys and interviews that looked at district success in developing and maintaining partnerships and the role the WISE project played.