MCAH Statewide TPP Training and Evaluation Project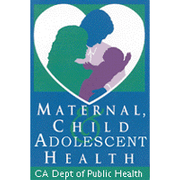 Funder
Regents of the University of California, San Francisco (UCSF), through funding originating from the California Department of Public Health's *Office of Maternal, Child and Adolescent Health.
PI(s)
Project Directors: Regina Firpo-Triplett and Lisa Unti. Senior Research Scientist: Karin Coyle.
Description
MCAH funds local Teen Pregnancy Prevention (TPP) Programs throughout the state to utilize a variety of approaches and strategies to reduce rates of teenage pregnancy and sexually transmitted infections, assist adolescents in accessing clinical services, and influence programming with the intent of improving the sexual and reproductive health and well-being of California's adolescents. The programs are categorized as I&E (Information and Evaluation) and PREP (Personal Responsibility Education Program).
UCSF funds this project to provide training and technical assistance for both the implementation of local education programs and interventions AND the fidelity monitoring, evaluation and continuous quality improvement of the educational programs and interventions. Currently the interventions used by the PREP projects are: Be Proud! Be Responsible!, Cuidate!, Making Proud Choices, SHARP and Power Thru Choices. The project will also provide training and technical assistance to MCAH program consultants to improve their capacity to support and guide the work of the local programs.