INSPIRE+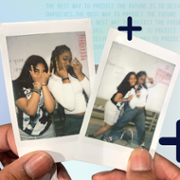 Funder
Elevate Youth California is funded by State of California's Department of Health Care Services through the Proposition 64 Youth Education, Prevention, Early Intervention and Treatment Account and is administered by The Center at Sierra Health Foundation.
Funding Duration
November 2019 – November 2022
PLs
Dr. Rebecca Braun & Dr. Stephanie Guinosso
Description
The INSPIRE+ project empowers youth from communities of color and other marginalized populations disproportionately impacted by the War on Drugs in three California counties (Fresno, Sacramento, and Alameda) to generate policy, systems, and environmental change solutions to address unhealthy substance use. Our INSPIRE+ 'Design Fellow' training curriculum merges positive youth development, human centered design (HCD), and trauma informed principles to implement ETR's trauma informed youth-centered health design (TIYCHD) framework. TIYCHD involves and engages youth as co-creators, respecting their knowledge, lived experience, and leadership to design solutions for their communities that promote safety, equity, stronger relationships, and well-being. The INSPIRE+ project won the 2022 Excellence in Adolescent Health Award from the Adolescent Health Initiative.